SMS add-on automation makes your business available anytime. Send SMS from SuiteCRM at one click from any module. You can also create workflow SMS and get a reply back as an Inbound SMS.
How to create SMS Email Templates
Please follow the below steps
1. Go to Menu and click on Create Email Template.
Select Type as SMS
Select SMS module name for the module you like to create a template.
2. Copy the content of body in_** Plain Text **_because it will be used for sending SMS.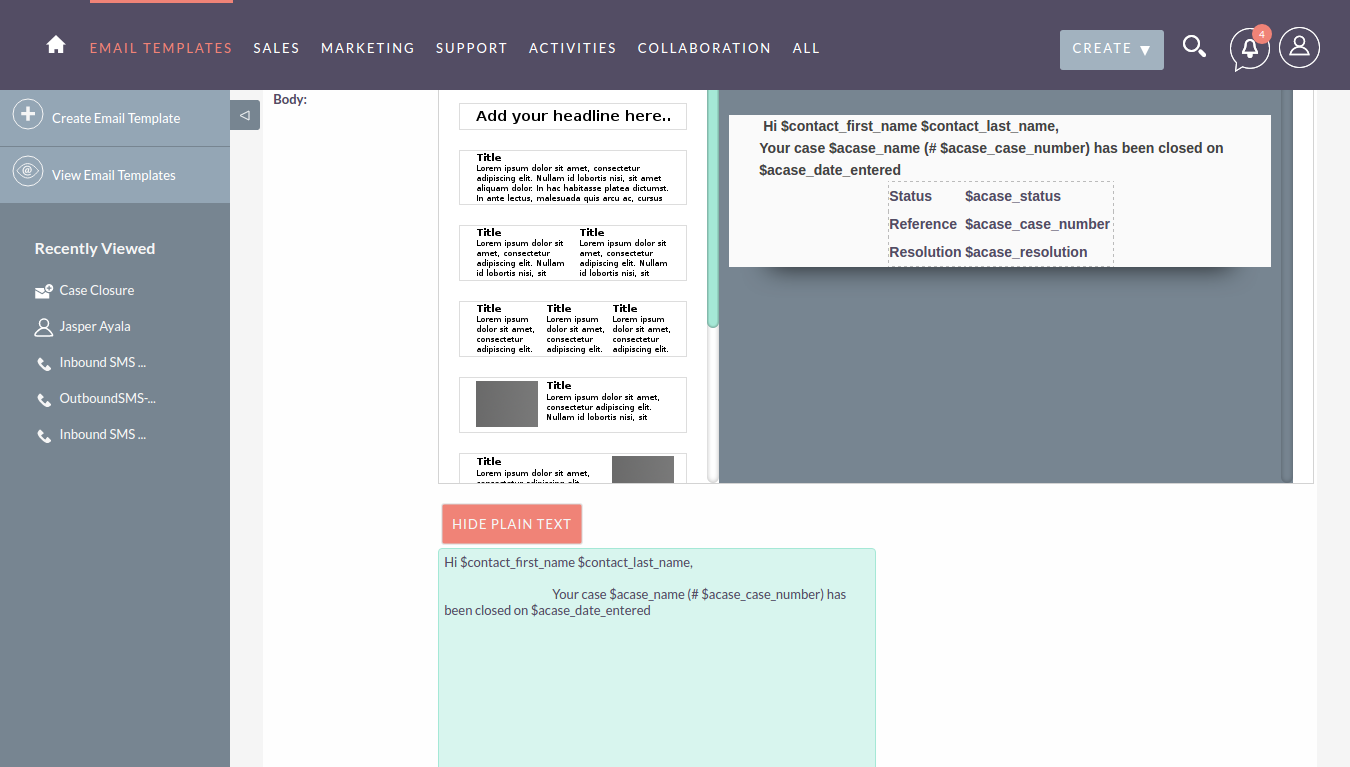 How to add Value in SMS module field.
Go to Admin -> Studio -> Email Templates -> Fields.
Click on sms_module_c field
Edit DropDown List.
Add your custom module name as a value. eg. I have added Cases module.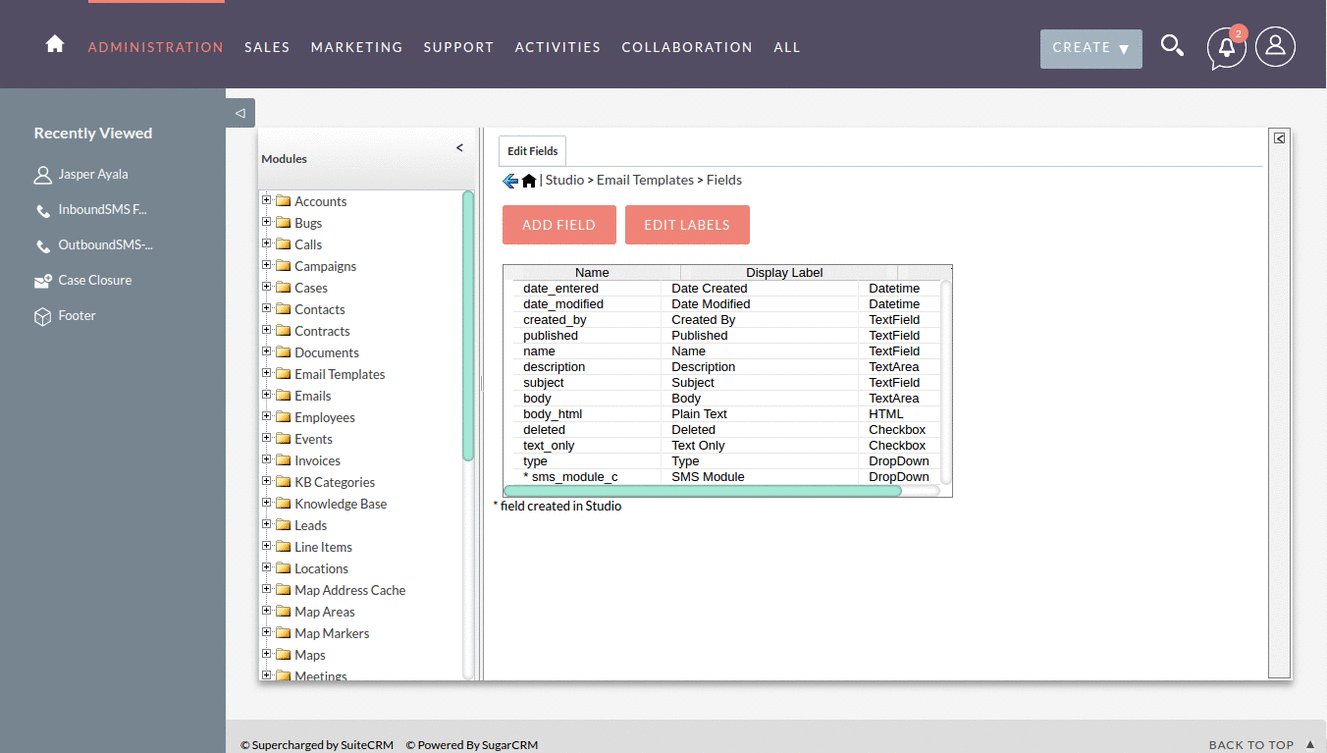 Supported Versions
7.0.0 to 7.11.15