The Shopify Bridge by BrainVire Info-tech provides an effective solution for bringing Shopify information into SuiteCRM. By leveraging the Shopify API your products, customers, and orders can be migrated on demand.
Introduction
This Plugin Will synchronize the shopify customers, products and all the order information into CRM. Currently only shopify to CRM synchronization process is done in this plugin.
You just need to set the shopify store id, API key and API Password.
For the customers, we have used default CRM contact module. As you can see that on screenshot, we have given sync functionality into contact module. once you click on Sync Shopify Contact then new page will open and from there you can sync up all the shopify contacts.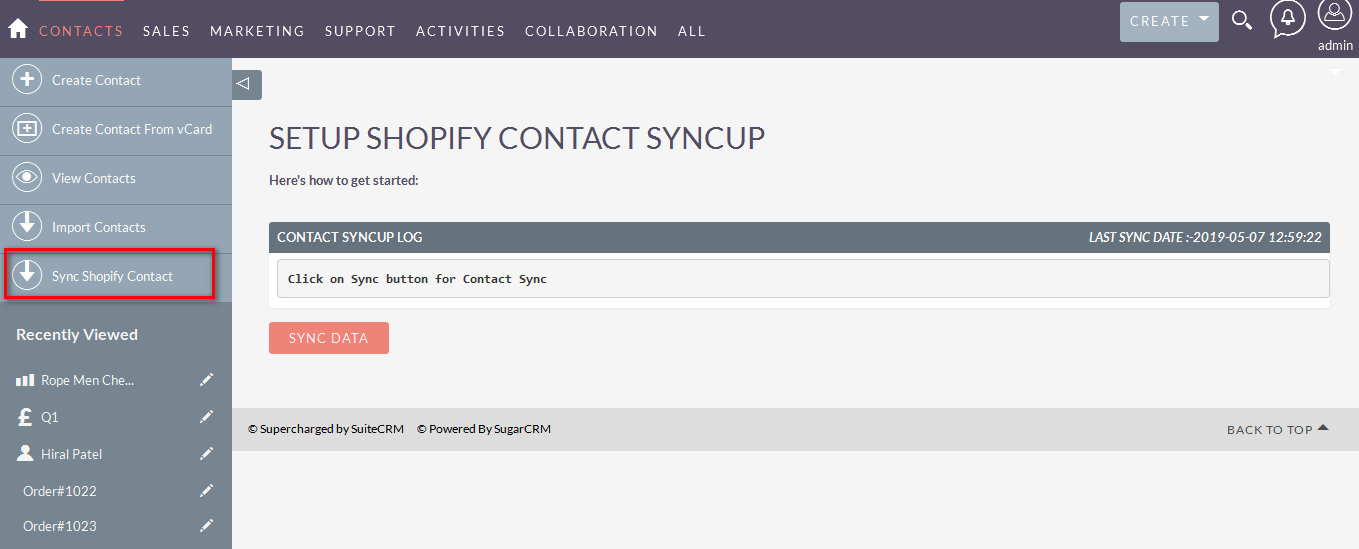 For the products, we have used default product module. we have managed all the product type of shopify. we have customize the product module as per need.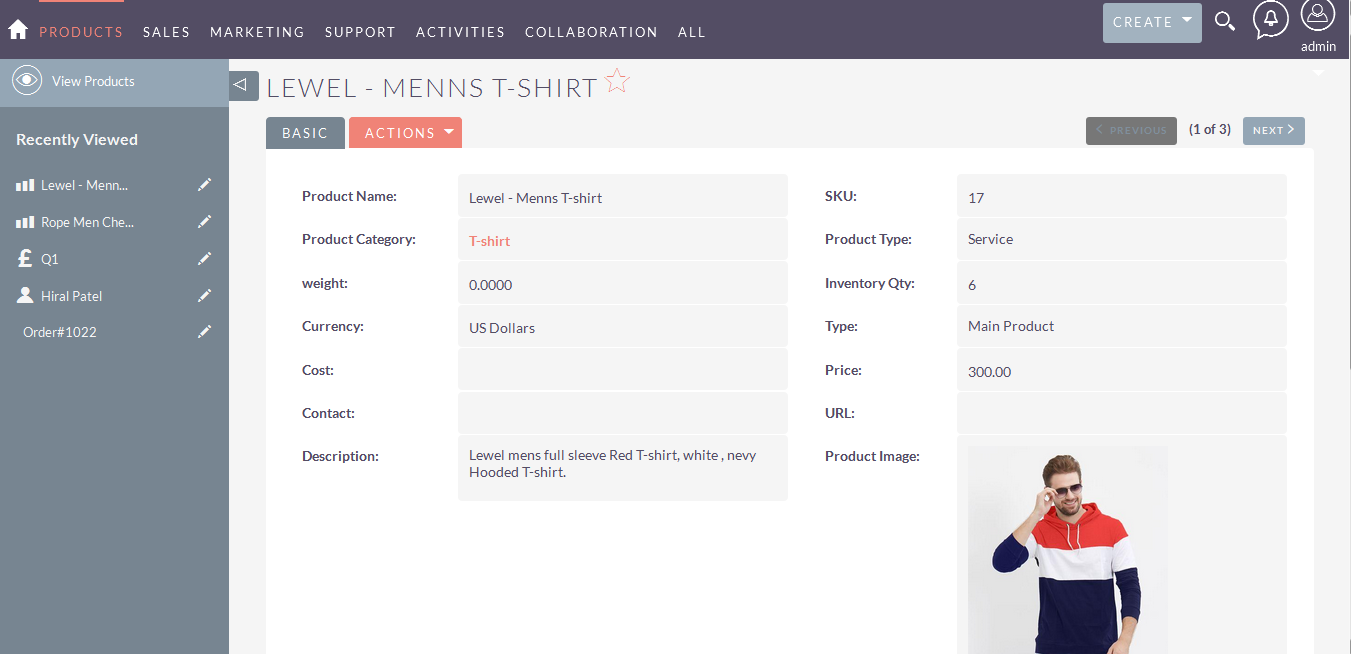 For the orders, we have created custom order module to sync all the orders including order status and tracking of the products.
On order detail page, you can see all the information regarding that.
Our next target is to implement quote to order functionality in this shopify plugin. so sales representative can create the quotes and send it to customers on emails for the orders.
You can contact to us for the demo.
Supported Versions
7.11.0 to 7.11.12