Installation Guide
Installing the Add-on
1. Login
Login as an Admin and go to Admin Account -> Developer Tools and Click on Module Loader

2. Package Download
Download installation package from store.suitecrm.com and load it via Module Loader
3. Install
Click Install on the loaded Module.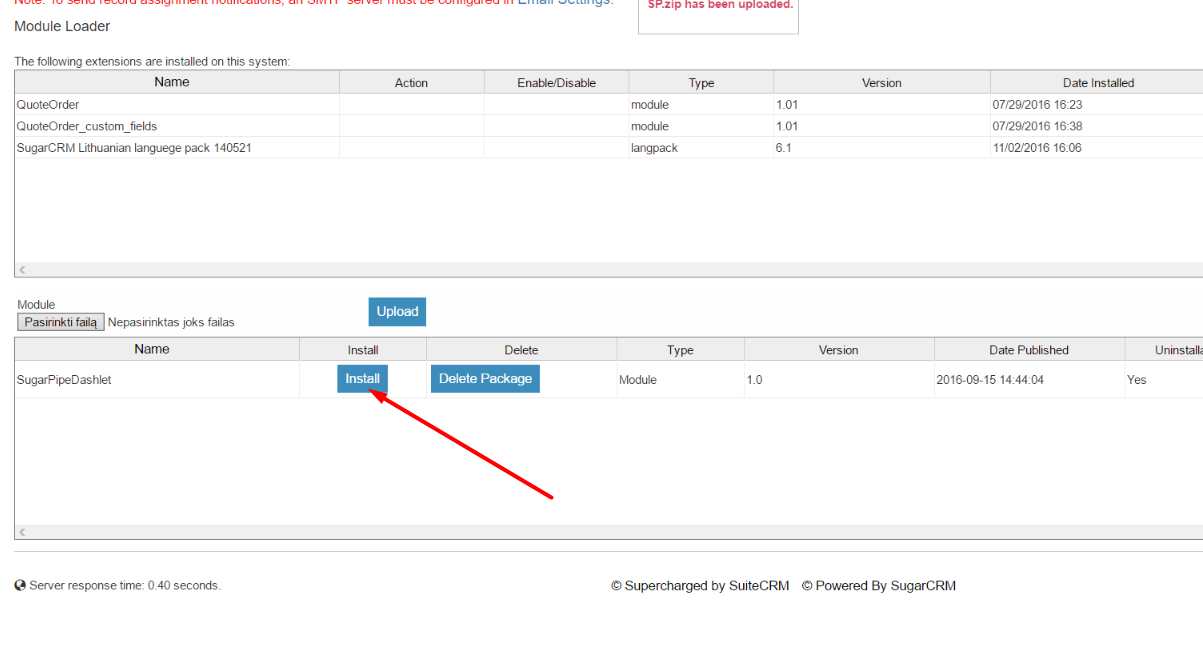 A new window will open, enter your Licence Key, and click Validate.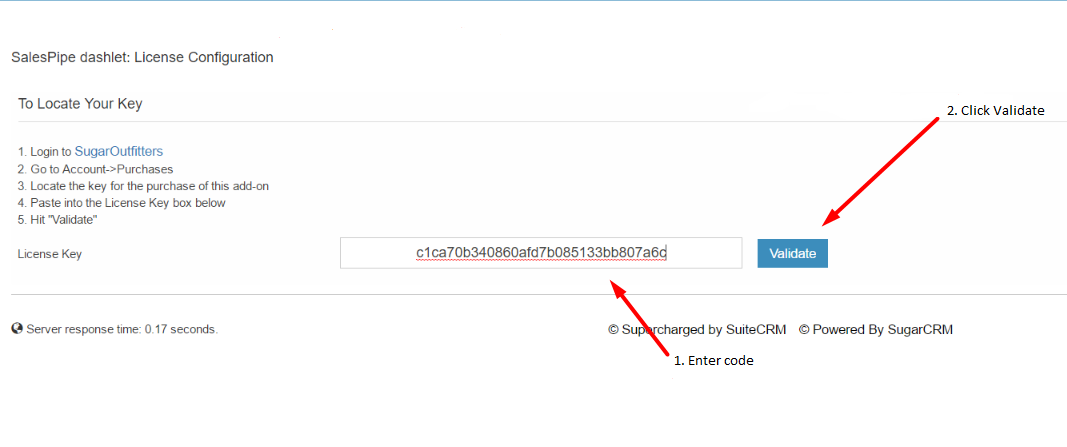 Click Commit to finish the installation.

4. Rebuild
Go to your Admin account and click on Repair, then in the newly opened window, select Quick Repair and Rebuild.


5. Repair Roles
Access to the SalesPipe config is denied in some cases unless you repair roles.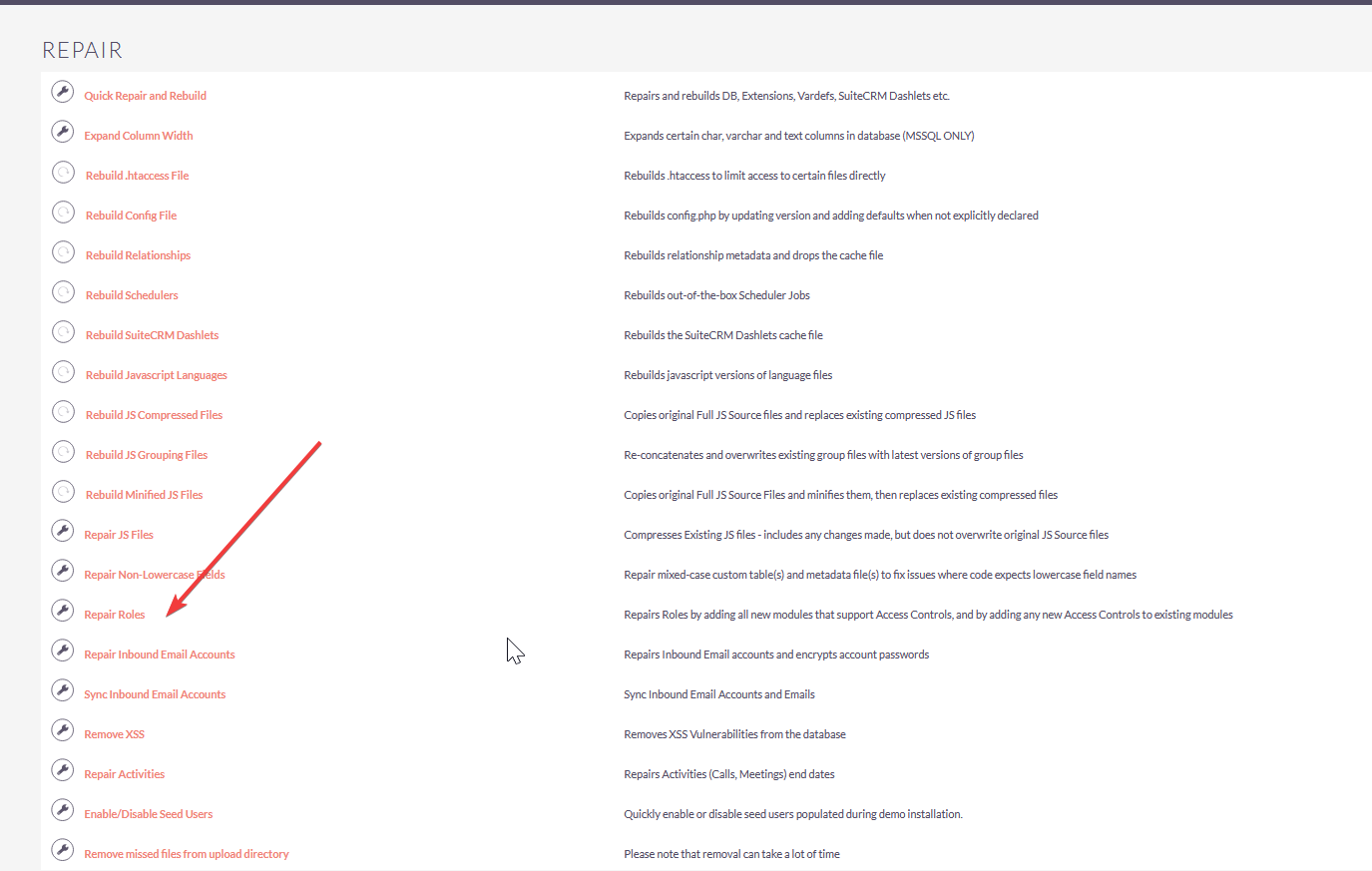 Finish!
Supported Versions
7.0.0 to 8.1.2