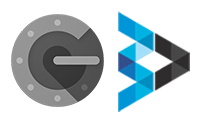 Implement the power of Google Authentication features in your SuiteCRM platform for improved security.
Introduction
Google Authenticator is a software-based authenticator by Google that implements two-step verification services using the Time-based One-time Password Algorithm and HMAC-based One-time Password algorithm, for authenticating users of software.
Google Authenticator generates 2-Step Verification codes on your phone. 2-Step Verification provides stronger security for your suitecrm account by requiring a second step of verification when you log in. In addition to your password, you'll also need a code generated by the Google Authenticator app on your phone.
Getting started
Supported Versions
7.0.0 to 7.13.0