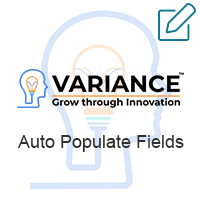 Need to auto populate value based on the value of related field? For this requirement Auto Populate is the perfect solution. The advanced configuration tools allow you to clearly define what should happen whenever a related field value changes.
FAQ
Question 1:
What is the purpose of Auto Populate Fields add-on?
Ans: Auto Populate Fields Add-ons used to auto fill up fields depending on relate field in module. It is work on Editview of particular module.
Supported Versions
7.0.0 to 7.11.22