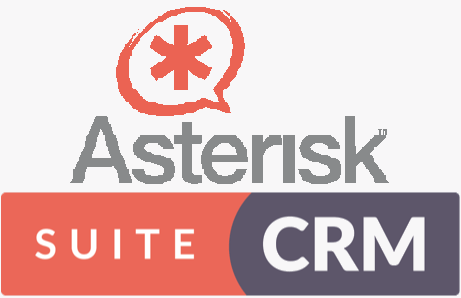 SuiteCRM Asterisk Integration, Click To Call, Call Notification Popup, Call Logs, Call Recordings, Call notes, Call transfer. Supports Asterisk, FreePBX, Elastix, ViCiDial, FusionPBX, Freeswitch, Twilio, Kaleyra , MyOperator
KeMiSu

gave this add-on

stars.

Review:

I have spent a long time integrating vTiger into Asterisk with no results.

With the great support for 3 days I have successfully integrated Freepbx with SuiteCrm via SuiteCRM Asterisk Integration. It helps me to better manage 50 telesales.

Work efficiency increases clearly with clicktocall, show customer infomation on pupup.

Thanks you very much.

Nice product.
Supported Versions
7.0.0 to 8.2.2