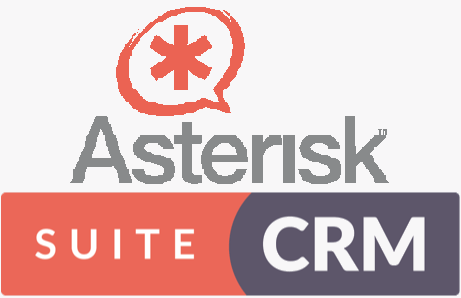 SuiteCRM Asterisk Integration, Click To Call, Call Notification Popup, Call Logs, Call Recordings, Call notes, Call transfer. Supports Asterisk, FreePBX, Elastix, ViCiDial, FusionPBX, Freeswitch, Twilio, Kaleyra , MyOperator
skylakert

gave this add-on

stars.

Review:

Good support. I have 3 issues. Support full time 3-4 days. Result: full working!
asterisk 16 + freepbx on cent os
1. I need expand manually nginx server on my asterisk host, for direct link on call records.
2. NAT forwarding NODEJS port
3. create this file and add this data
/etc/asterisk/cdr_manager.conf

[general]
enabled = yes

Thank you, I am happy use this integration!
Supported Versions
7.0.0 to 8.2.2