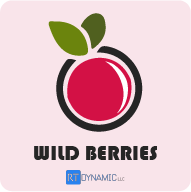 Personalize your SuiteCRM experience so it's both unique and more efficient with the new RT Dynamic Wild Berries Theme!
Create Case
Support Cases
Author
Status
Type
#3192 How to remove this theme from suitecrm 7.8 -

Hello, I try to install this theme on 7.8 crm version, it is not working, I just check and know tha

tuanan

Open

Bug?

#2979 It has some warning -

Hello, My suitecrm has some warning after use your theme It show the warning:rename(custom/themes/S

569982600

Open

General Question

#2953 Price point of product -

I find it so funny that for $100 you still havn't changed the "Quote" Icon from a British

burndata

Open

General Question

#2818 PIcking up an error -

After install, on the license validation page: Warning: rename(custom/themes/SuiteRT,custom/theme

damon

Open

Bug?
Supported Versions
7.0.0 to 7.11.18