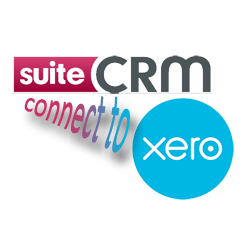 SuiteCRM BI-Directional link to Xero Automated BI-DIRECTIONAL synch between SuiteCRM and Xero, synch most recent record. Accounts, Contacts, Invoice and Products, connect and forget. Synch based on your criteria. This module also gives you the ability to manually update Accounts/Contacts/Invoice records to/from Xero
#3534 - If we have 2 different name fields
Closed
General Question
created by Dinu1

Verified Purchase

a year ago
Hi Team,
I have a question for you guys. Our client has two different fields for the account names in SuiteCRM. Therefore, on some occasions, the client is preferring to use the new name field for the XERO integration process (to create an account in XERO). However, as a standard option old name (default Account Name) field is syncing to the XERO which is fine. The issue here is, all the records have both old and new names, but they are preferring to match the new name fields for some selective accounts.
Therefore, could I confirm that those selective accounts do they have to manually modify the names in XERO?
We are using your old Suite to XERO addon, not the latest update.
Please Advice
Thank you
Best Regards, Dinushan
Supported Versions
7.10.0 to 8.0.3
Most Recent Love from Users
ychon08