---
The Suite to Xero integration by Business Fundamentals makes your work life easier by eliminating manual data updates (and potential errors) between SuiteCRM and the Xero platform. Rather, you can sit back and relax with this solution's Xero webhook fully-automated, bi-directional sync. Check out the recently released version, which includes the time-saving capabilities listed in the Features Overview below.

New Features Overview
Select BI-DIRECTIONAL (Synch MOST recent records) or one way only, Suite to Xero or Xero to Suite
Synch ALL records or select from Accounts, Contacts or Invoices
Select synch direction (to/from Xero) OR synch the most recent record from both systems
Select to synch ONLY specific records that you have selected
Synch records created after a specific date
Includes manual options for different scenarios
Greenfields installation options, Send ALL records to Xero or Get ALL records FROM Xero
Turn logging on or off when required for troubleshooting purposes
How Suite to Xero Works
Not only does the newly updated Suite to Xero module allow for full automation of the sync between SuiteCRM and Xero, but it retains the previous manual functionality giving you the best of all worlds when configuring how your CRM installation interfaces with your Xero installation. Additionally, the developers added a debug logger so you can troubleshoot errors coming from Xero only without having to navigate through the suitecrm.log file. You can turn it on or off as required, but by default it is set to the debug level.
View your Xero invoices in SuiteCRM Account/Contact Invoice subpanels with Quick Links to the Xero record. The Suite to Xero module supports BOTH Accounts Receivable and Accounts Payable invoicing. If you have custom account codes in Xero, add/create those codes via Studio in our custom Xero Accounts field.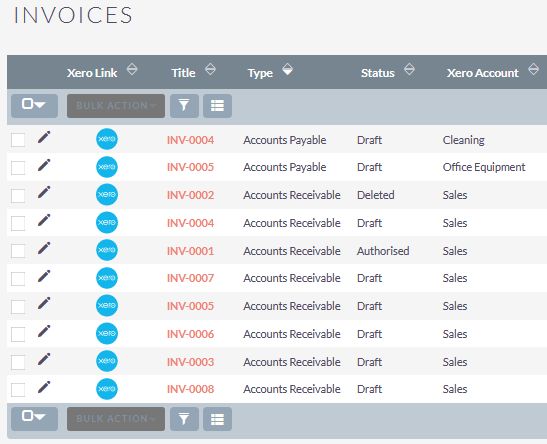 Get the Latest Version
Current Suite to Xero users can enjoy these product updates by installing the latest package when logged in to their account Orders page. Otherwise, learn more about Suite to Xero and start a free trial to try it for yourself.