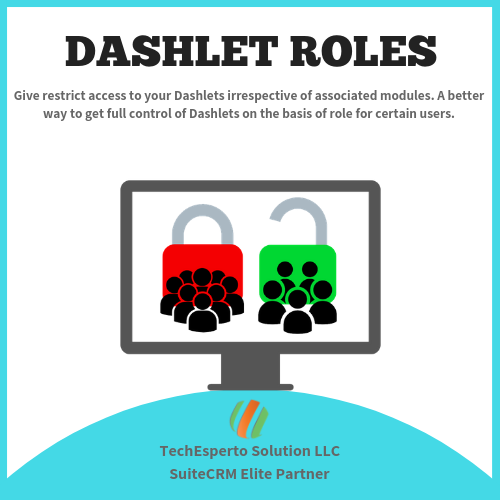 Be explicit about which users have access to each specific dashlet. Enable or disable dashlets for certain types of users regardless of what their permissions are to that module. Gives finer control over the data available to a user from the home page dashboard.
Dashlets and Roles Plugin Documentation
This plugin adds the flexibilty to hide or show a dashlet to user based on explicit permissions to a dashlet, not just on their permissions to a module.
This plugin allow users to disable dashlets on the basis of particular roles.Users can easily disable dashlets by checking the checkbox from disable dashlet panel in Administration.
Key Product Features
Dashlets and Roles works for custom module dashlets and custom dashlet also.
Disable dashlets from Admin Panel.​ It includes custom dashlets also​ .
All the dashlets and Roles created in the system ,will be listed in Dashlet Configuration panel.
On checking checkbox ,particular dashlet will be disabled for particular role.
By Unchecking checkbox ,Dashlet will get enabled.
Save it.
Now logged in form that particular user,to which assigned role is assigned.
User will not be able to see dashlet in home screen or add dashlet panel.
Below are some screenshots related to this plugin.
Admin Panel view of Dashlet and Role Plugin

Dashlets and Roles configuration Screen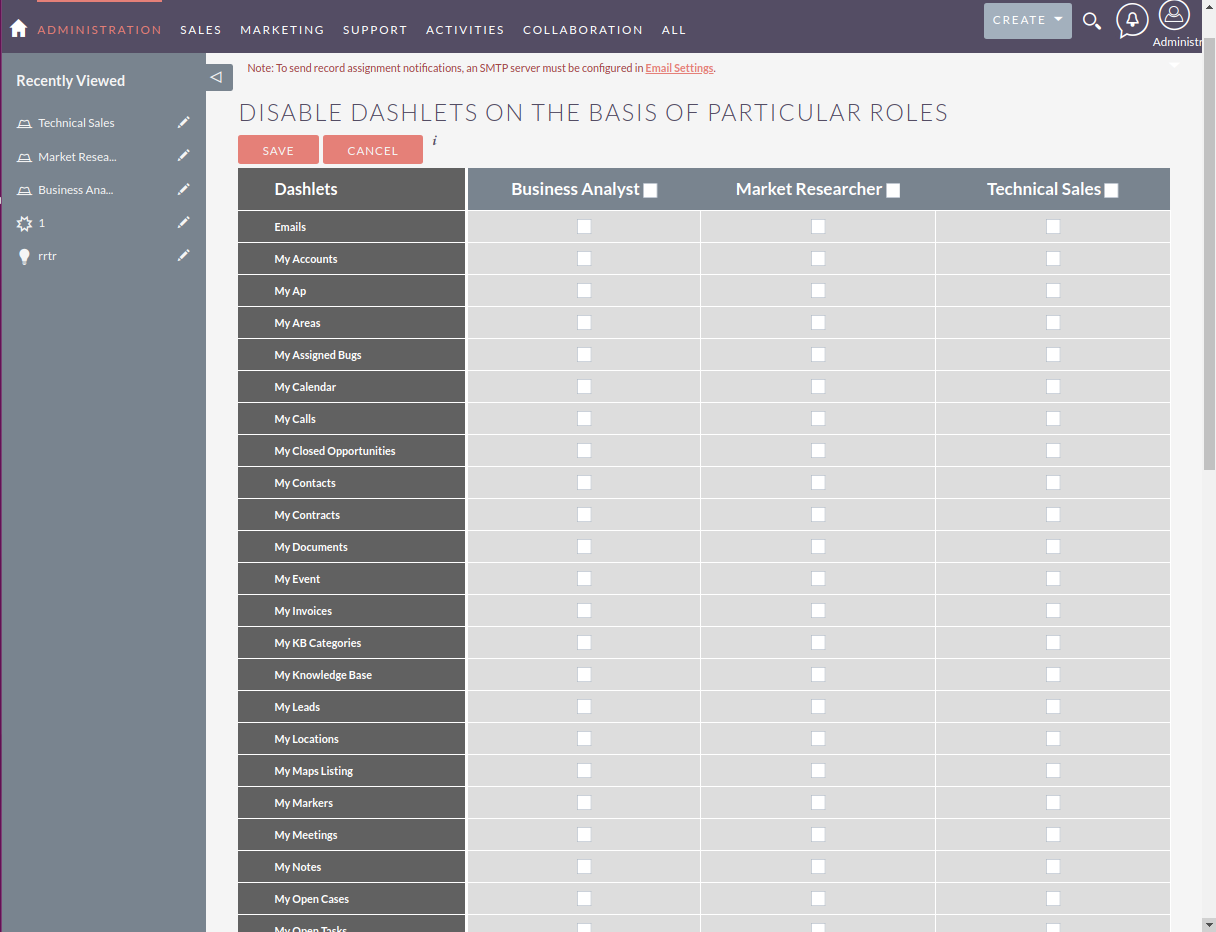 Create User from User Management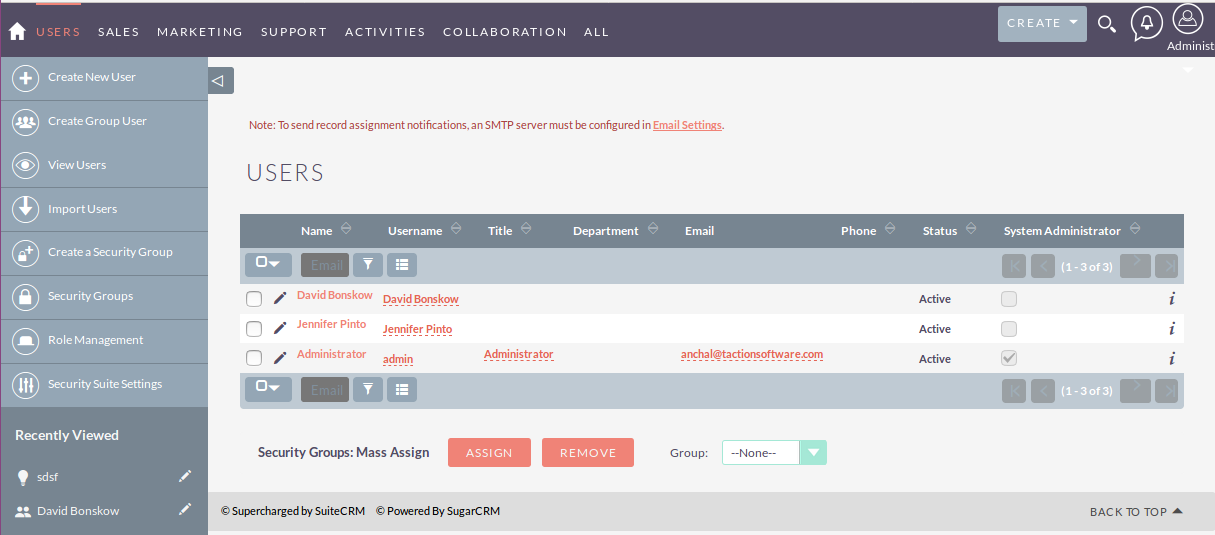 Create Role from Role Management

Assign Roles to that particular User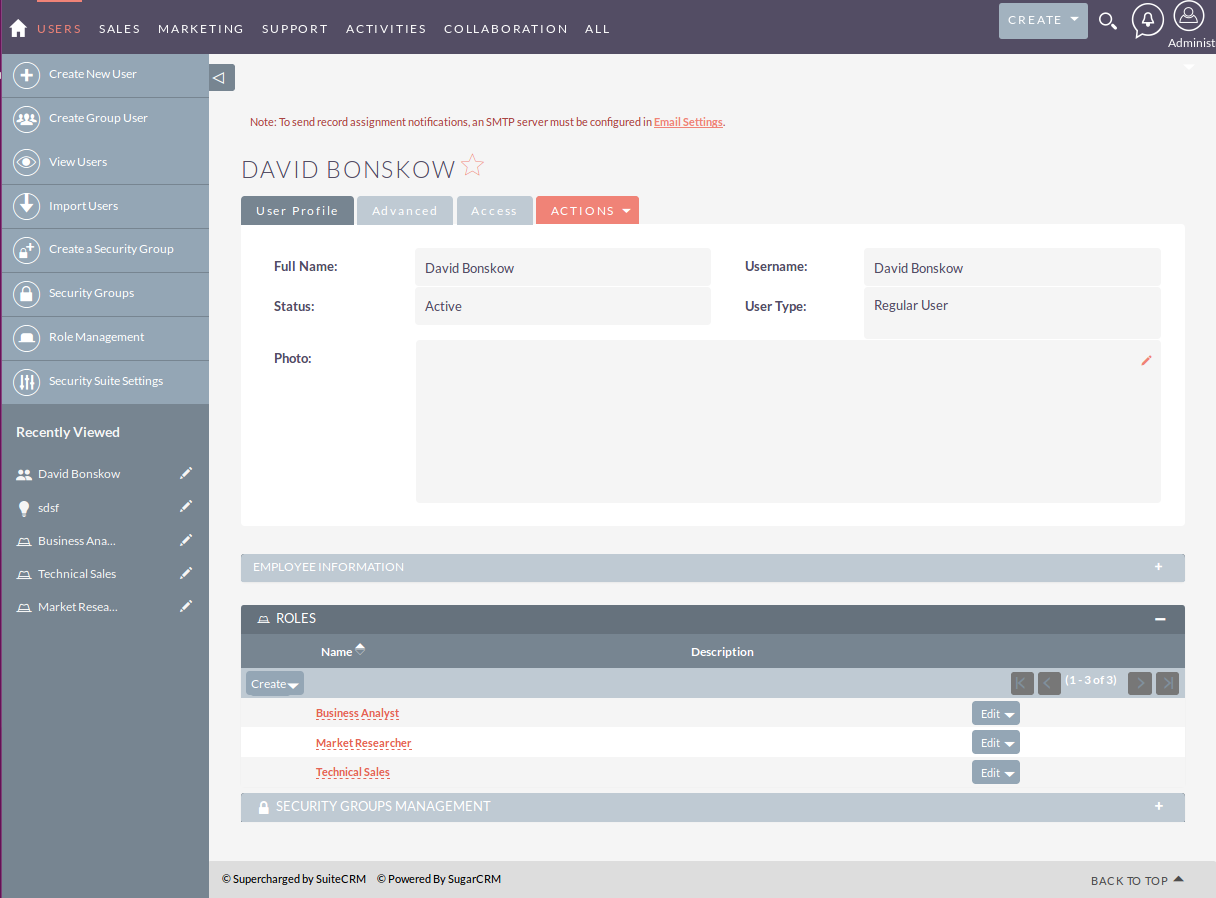 Repair Roles from Admin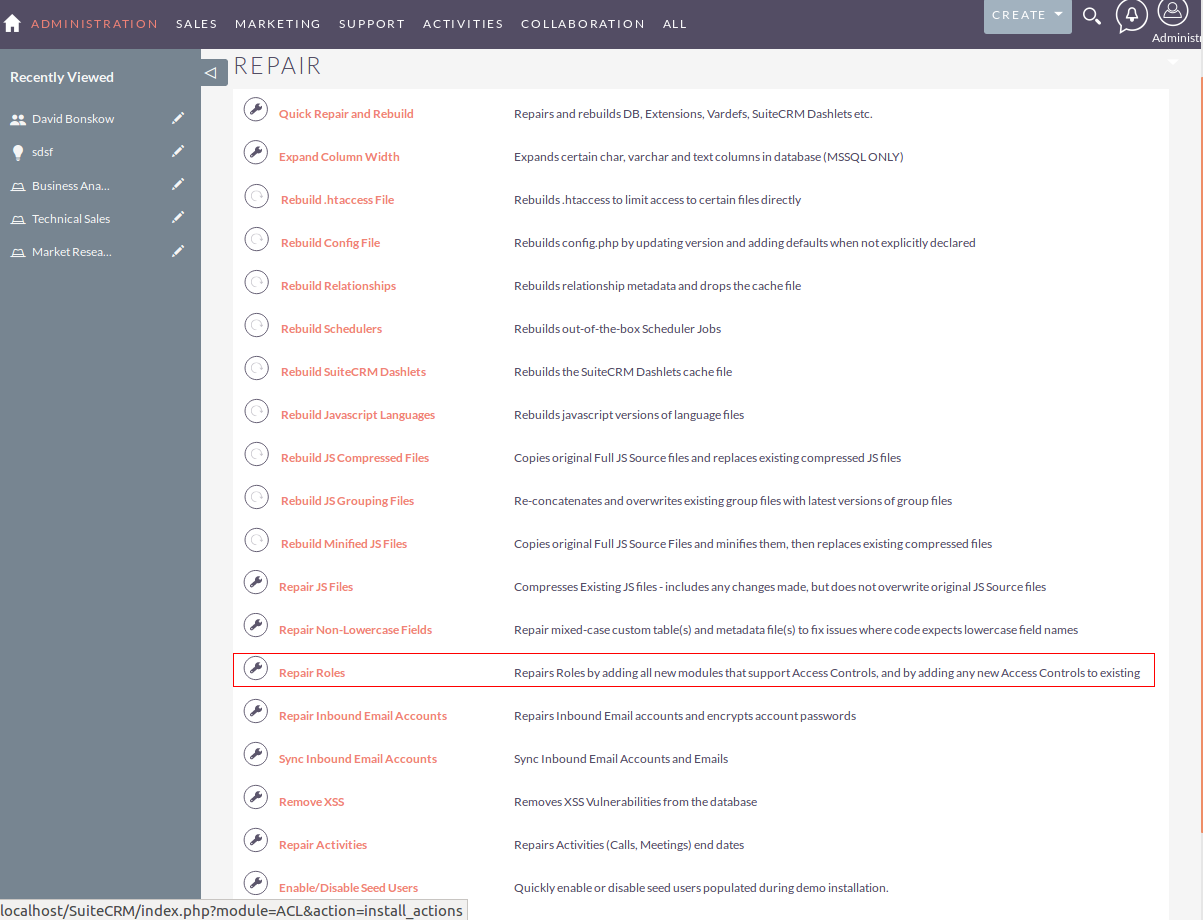 View of Dashlets and Roles on Dashlet and Role Configuration Screen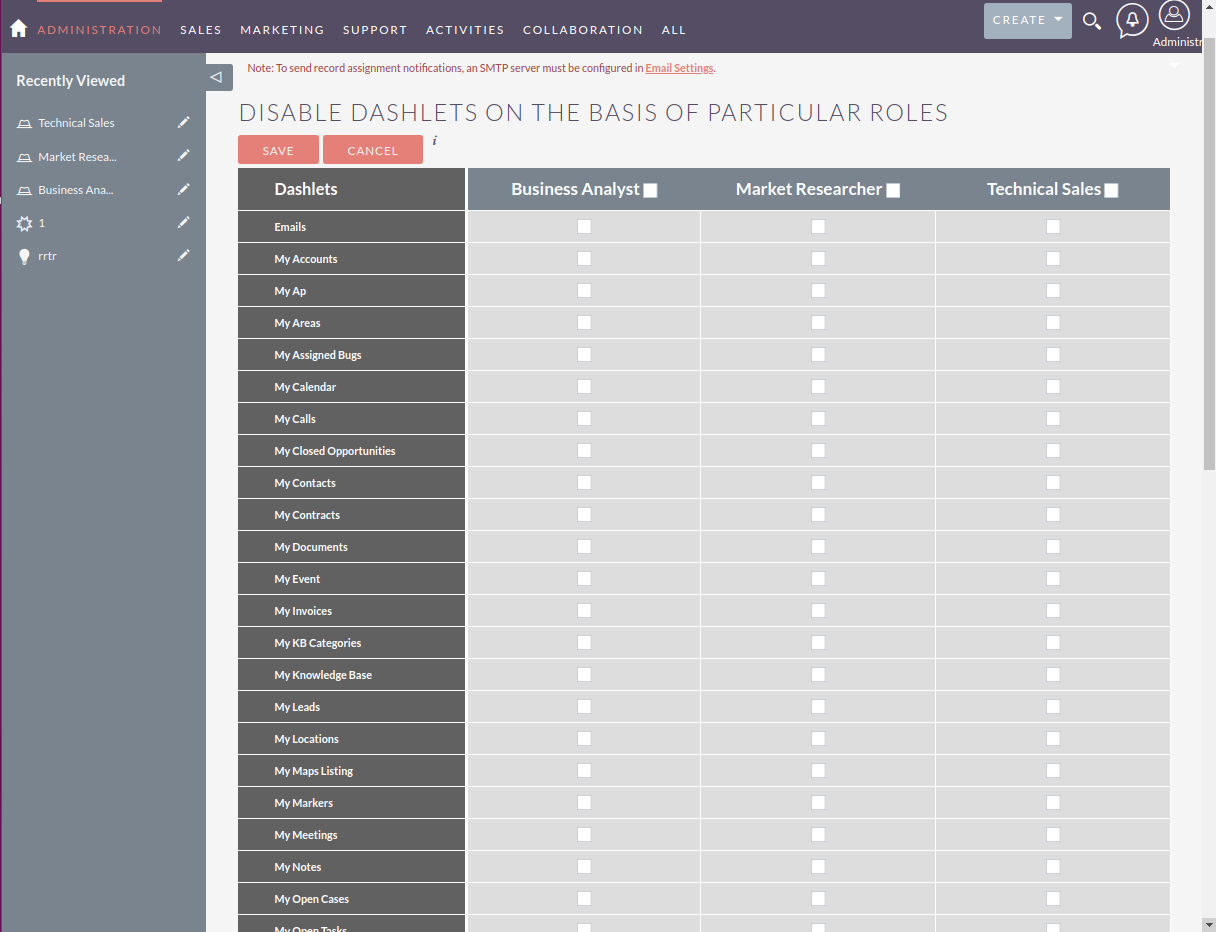 ](https://store.suitecrm.com/assets/img/addonassets/dashlet-roles/Repair%20Roles%20from%20Admin.png "Repair Roles from Admin.png")
Logout from Admin and Login by that Username and password which is created by Admin
Click Action Button on Home Page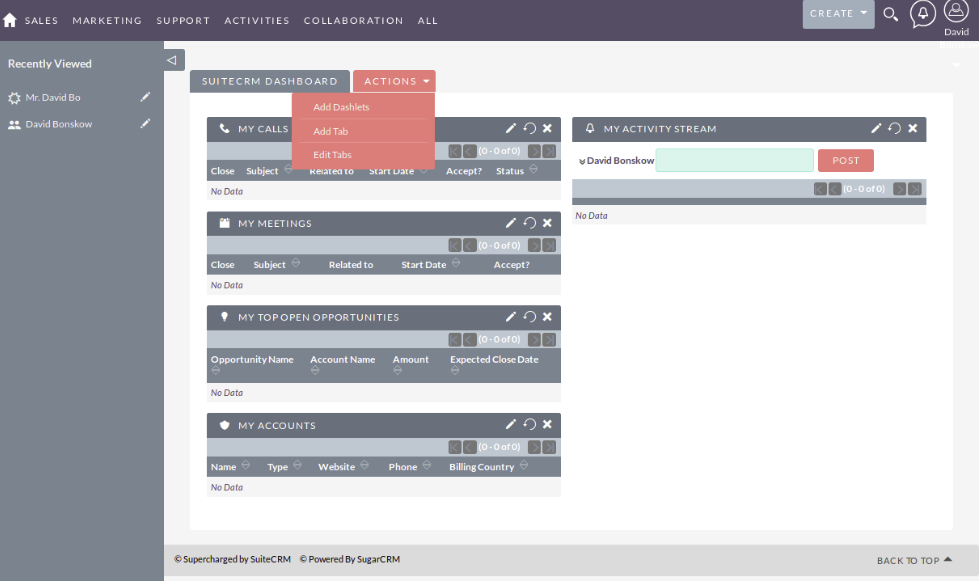 Click on Add Dashlets Button User can see all dashlets are enabled for every roles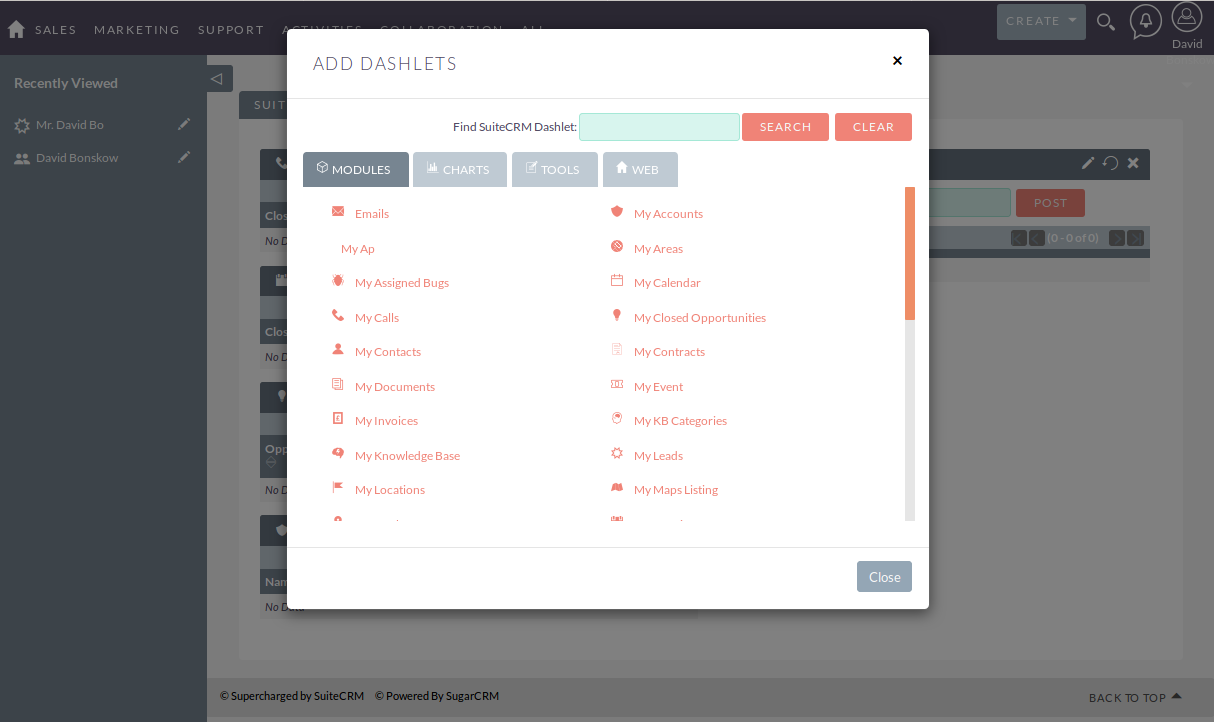 Scenario : User wants to disable My Closed Opportunities on the basis of assigned Roles
Logout from normal user.
Login from admin.
Go to dashlet Role configuration Setting in Admin panel
Check My Closed Opportunities dashlet for that particular Role
Click Save.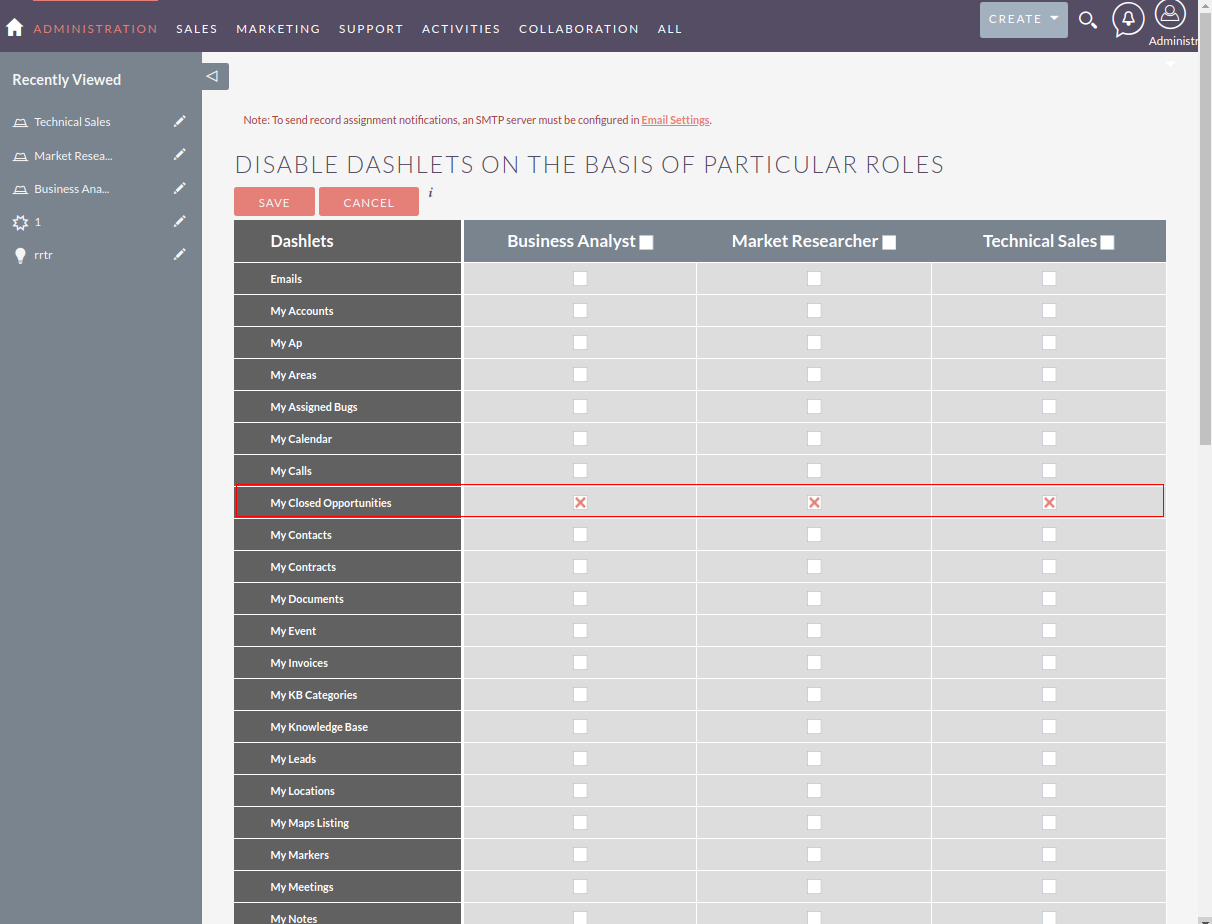 -Log out from admin -Login from Norrmal User to whom Role is assigned. -Go to Dashlet HomePage -Add Dashlet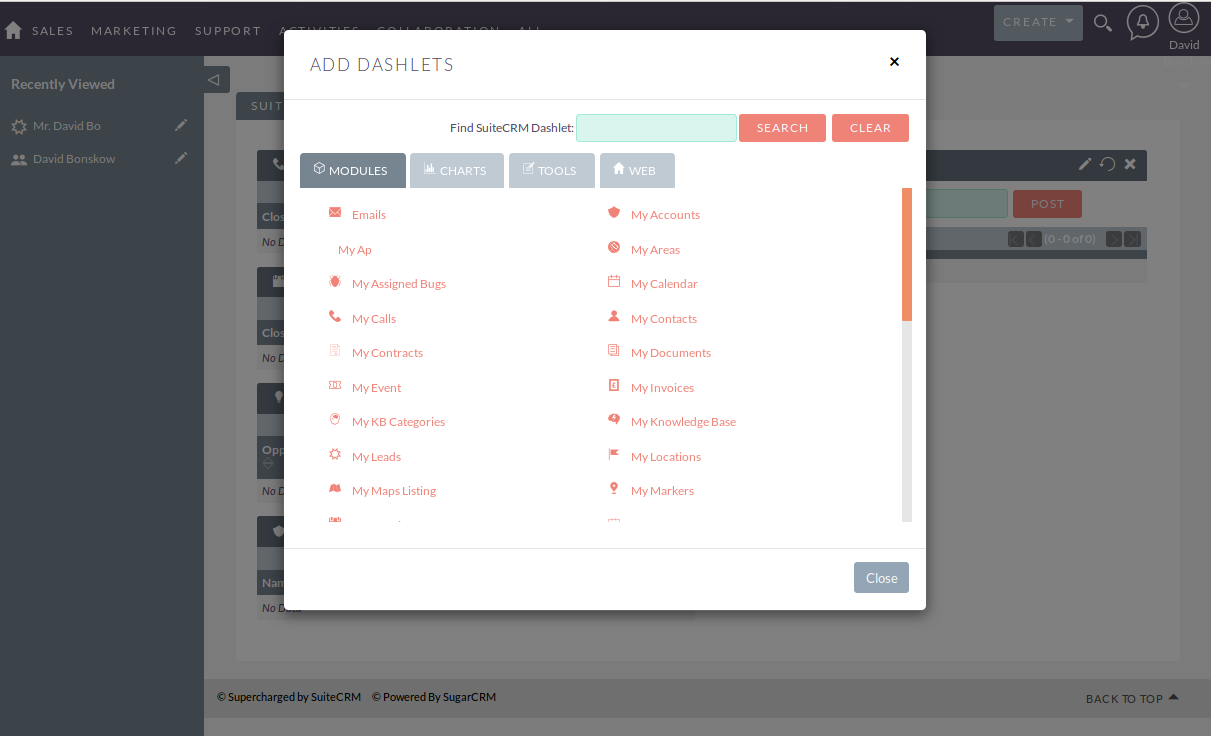 My Closed Opportunity is disabled for User.
Supported Versions
7.0.0 to 8.2.2