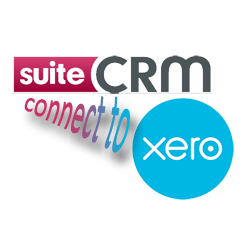 SuiteCRM BI-Directional link to Xero Automated BI-DIRECTIONAL synch between SuiteCRM and Xero, synch most recent record. Accounts, Contacts, Invoice and Products, connect and forget. Synch based on your criteria. This module also gives you the ability to manually update Accounts/Contacts/Invoice records to/from Xero
#3409 - Installation Advise - SQL Import + internal SuiteCRM URL
Closed
Installation
created by FileSphere a year ago
Item 1 - Running repairSugarDB.sql in Mariadb
Installed the Plugin & downloaded the "repairSugarDB.sql
Connected to putty
mysql -u root -pXXXXXXXXX bitnami_suitecrm < repairSugarDB.sql
ERROR 1064 (42000) at line 7: You have an error in your SQL syntax; check the manual that corresponds to your MariaDB server version for the right syntax to use near ' <! <! <!
<
footer>
<
div class="serverstats"> <sp...' at line 1
=======================================
This is using docker images:-
docker.io/bitnami/mariadb:"10.3-debian-10
docker.io/bitnami/suitecrm:7-debian-10
SuiteCRM Version 7.11.15 Sugar Version 6.5.25 (Build 344)
Mariadb Server Version: 10.3.23-MariaDB
I have below attached the .sql file so you can review & advise changes so it is compatible with MariaDB.
https://drive.google.com/file/d/1oG-0pSgwlwDvQag9gBQhIy2V69cr_v_1/view?usp=sharing
** Item 2 - SuiteCRM URL only available internally but has internet access**
To minimize hacking etc the SuiteCRM URL is only available internally but the server has full access to the internet is this going to cause an issue with the plugins functionality + the functionality that coudl be affected?
(If this is going to cause issues not having the SuiteCRM URL being available externally can you advise what Xero external IP's might need access so I can allow them access at the firewall level)
Supported Versions
7.10.0 to 8.0.3
Most Recent Love from Users
ychon08