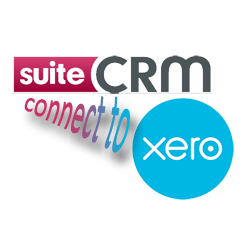 SuiteCRM BI-Directional link to Xero Automated BI-DIRECTIONAL synch between SuiteCRM and Xero, synch most recent record. Accounts, Contacts, Invoice and Products, connect and forget. Synch based on your criteria. This module also gives you the ability to manually update Accounts/Contacts/Invoice records to/from Xero
#3377 - Payment gateway integration
Closed
General Question
created by Dinu1

Verified Purchase

a year ago
Hi.
Our client is currently using your Xero Integration for SuiteCRM for their invoicing purposes (Accounts & Revenue Line items). However, they are hosting an event and are curious if there's a way to use the Xero Integration as an event payment gateway to keep everything simple and consistently handled through Xero.
Previously, the client used a direct bank deposit procedure to host the event registration and payments.
Ultimately, is there a way they can integrate the bank deposits, XERO, and SuiteCRM for this event registration and payment process?
Any advice on this subject you may have would be greatly appreciated.
Thank you
Best Regards, Dinu
Supported Versions
7.10.0 to 8.0.3
Most Recent Love from Users
ychon08