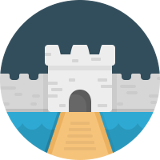 Control what your users can access and save time, money, and frustrations. Lock down sensitive data in SuiteCRM to specific groups or teams. Supports unlimited assigned users, unlimited group assignments to records, custom layouts for each group, login/sudo capabilities and much more.
#358 - URGENT - cannot access some ADMIN functions
Closed
Installation
created by peterjakob

Verified Purchase

5 years ago
I have just installed SecurtySuite and validated my lic. I have been cutting over a PROD system and have come across a show stopping issue - can you please help. In short - I was configuring groups and such and roles. Now my ADMIN user cannot access SecurityGroups and acl. It is almost like I locked my self out and thusly cannot turn it back on. I also cannot UNINSTALL the product those buttons are not available either.
Can you help?
Supported Versions
7.6.2 to 7.12.6