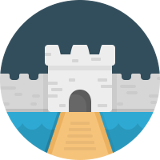 Control what your users can access and save time, money, and frustrations. Lock down sensitive data in SuiteCRM to specific groups or teams. Supports unlimited assigned users, unlimited group assignments to records, custom layouts for each group, login/sudo capabilities and much more.
#1775 - Security groups from related Records
In Progress
Bug?
created by FibreCRM

Verified Purchase

3 years ago
Hi Jason, we have noticed an issue with a clients system which has a lot of relate fields. if we create a record , save it and then select relate records everything is OK. but if we populate the relate fields prior to creation/save then all of the security groups from the related records are copied to the new record ? is this the correct behaviour ?
Suite 7.8.5 SecSuite 3.1.0
Supported Versions
7.6.2 to 7.12.6