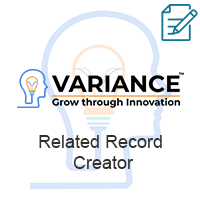 RecordCreator helps you create a related record from any module and define which fields should be copied over to the newly created related record. For example, if a user is on a Ticket record the use could create an Invoice record from that Ticket and copy over information such as the contact information or address.
Create Case
Support Cases
Author
Status
Type
#2115 Listview not display -

Hi, After installing this extension, when click on it in Admin, the listview doest not display. E

jlbebey

In Progress

Bug?
Supported Versions
7.9.0 to 7.11.10