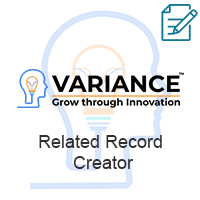 RecordCreator helps you create a related record from any module and define which fields should be copied over to the newly created related record. For example, if a user is on a Ticket record the use could create an Invoice record from that Ticket and copy over information such as the contact information or address.
#4017 - The Record Creator isn't added to Actions
In Progress
Bug?
created by Credge a year ago
Hi, I downloaded the trial for this plug-in in our Credge playground environment. The Record Creators I'm adding aren't displayed on Actions on the Primary Module. For example, I added a Record Creator from contacts to leads, but it's not shown on Actions in Contacts. Screenshots attached.
Thanks, Moran
Supported Versions
7.7.0 to 7.13.0