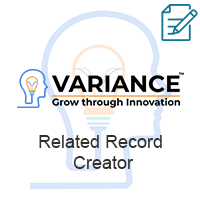 RecordCreator helps you create a related record from any module and define which fields should be copied over to the newly created related record. For example, if a user is on a Ticket record the use could create an Invoice record from that Ticket and copy over information such as the contact information or address.
#2115 - Listview not display
Closed
Bug?
created by jlbebey

Verified Purchase

a year ago
Hi,
After installing this extension, when click on it in Admin, the listview doest not display. Error appear said that this listview doest not exist.
SuiteCRM version 7.11.6
php 5.6
Mysql 5.6
Relate Record Creator 2.0-version 7.10: it is compatible with SuiteCRM 7.11.6 ?
Supported Versions
7.9.0 to 7.11.15