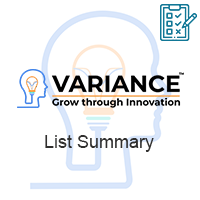 List Summary Plugin is used to show summarized data of any modules as well as sub-panel module of selected module using mathematical operation (Count, Min, Max, Sum, Average etc..)
Create Case
Support Cases
Author
Status
Type
#2445 Doesn't work -

Hi there, this plugin did the following: 1) it does not work - at all 2) it locked me out of my

peterzipper

Closed

Bug?

#2000 Appears then Disappears -

The app seems to work but takes forever to load and then it quickly disappears.

n8weaver

Closed

Bug?
Supported Versions
7.0.0 to 7.11.15