Dynamic Reports and Interactive Charts.
Powerful tool for SuiteCRM report creation and data analytics. Includes a variety of chart types, detailed, summary and pivot tables. This Reporting Tool is for anyone, no need for technical knowledge or SQL. Comes with over a hundred prebuilt reports.
True Reporting for SuiteCRM
You have all that great data available to you in your CRM, but no really good way to report on it. You have tried various other reporting tools that were clunky, required in-depth technical knowledge, or simply never worked.
We understand your pain so we created the Sapiens.BI which has quickly become the most popular reporting tool for SuiteCRM out there.
Take a look at our features below, the demo, and get started on your own trial today. We have included over 100 reports to help you get started right away.
Features
Pivot, grouped summary, grouped detailed and simple detailed report types available, just a few clicks to change from one to the other
You can modify your reports and charts: filters, sorting and grouping criteria
Charts can be added to dashboard
Sample reports are available for each Report type and various SuiteCRM modules and their related modules
Unlimited levels of groups and summaries within a report
Compatible with SuiteCRM Standard and Custom Modules
Quick and easy installation - just upload via module loader and all is ready for use!
For more features check out our Sapiens.BI Pro add-on: https://store.suitecrm.com/addons/sapiens-bi-basic-tool-pro
PRO vs Basic - version comparison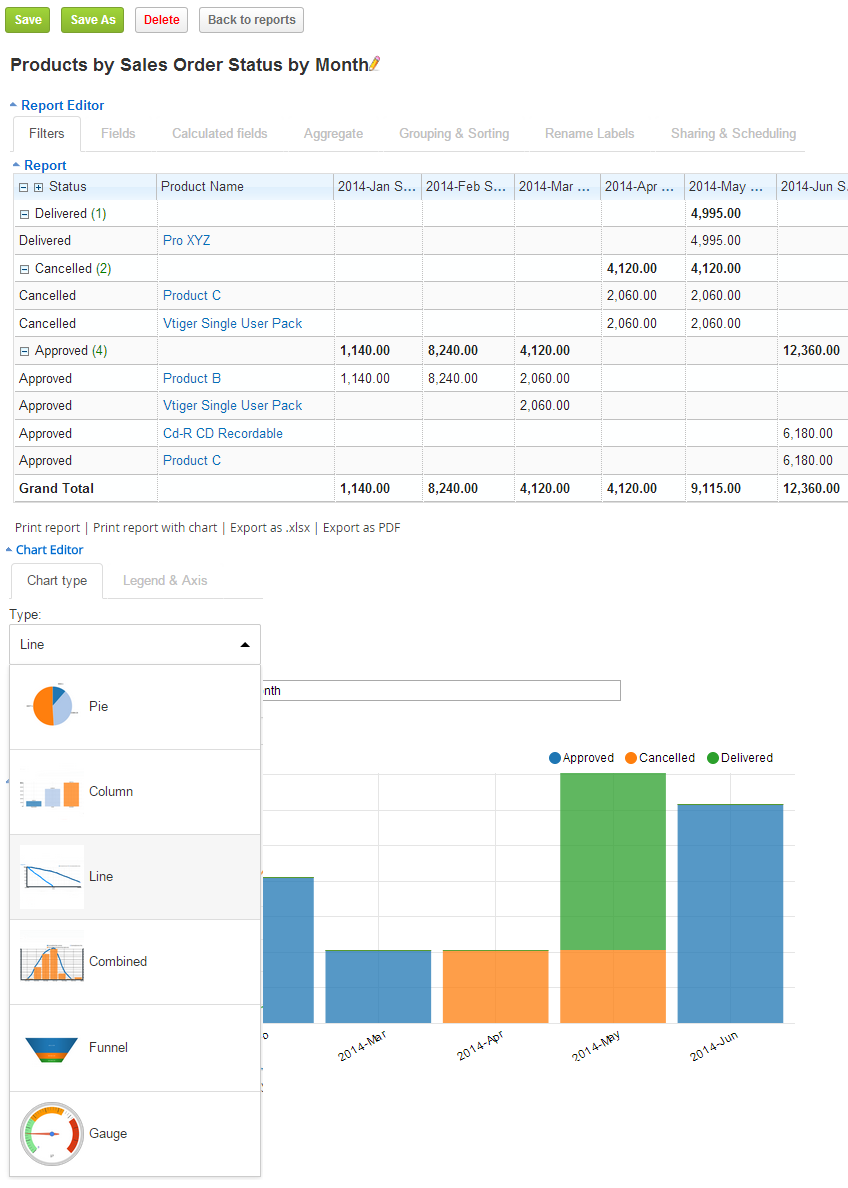 Combined chart with 3 axes (2 vertical axes): for comparison of different scales, e.g. Count and Sums: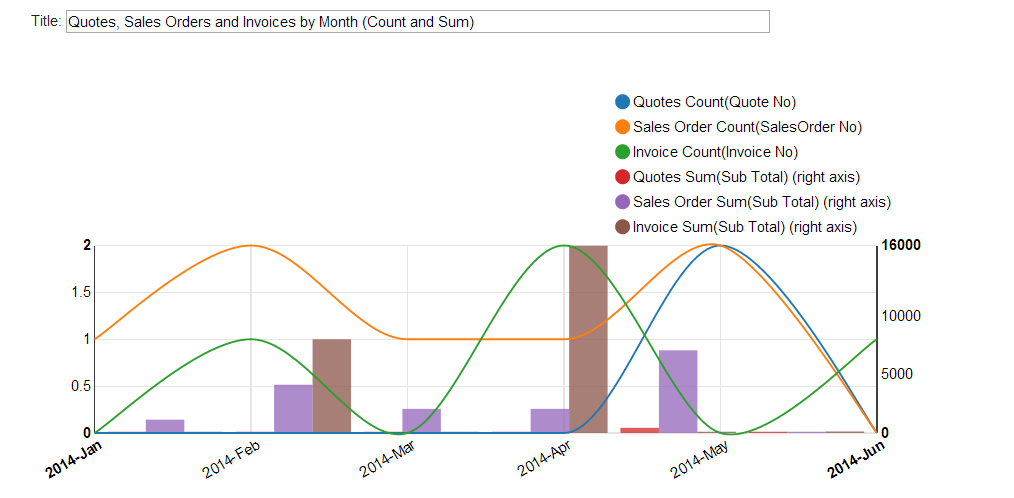 Reports can be exported in Excel and PDF format and can be Scheduled via e-mail as PDF, Excel and/or Links to the reports. PDF and Excel e-mailed reports are run-time, i.e. if your report has, e.g. Last month filter and runs monthly, it will always e-mail previous month data upon its running time: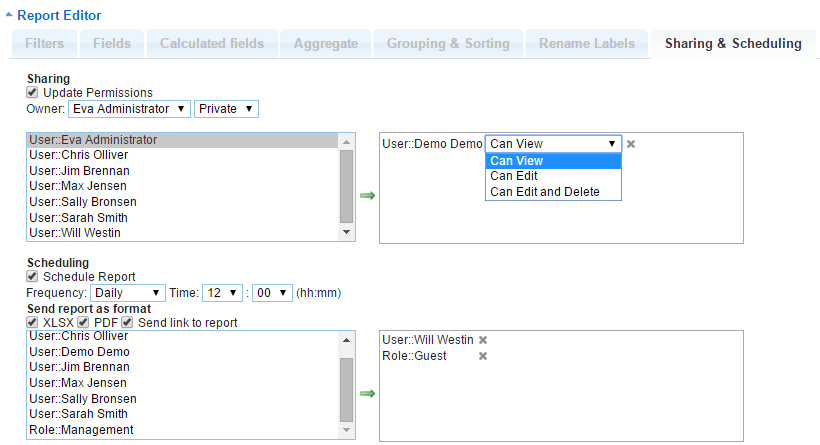 Mass edit for Permissions and E-mail Scheduling: you can select several reports at a time and update Permissions and Scheduling for all selected reports.
Supported Versions
7.0.0 to 7.11.18