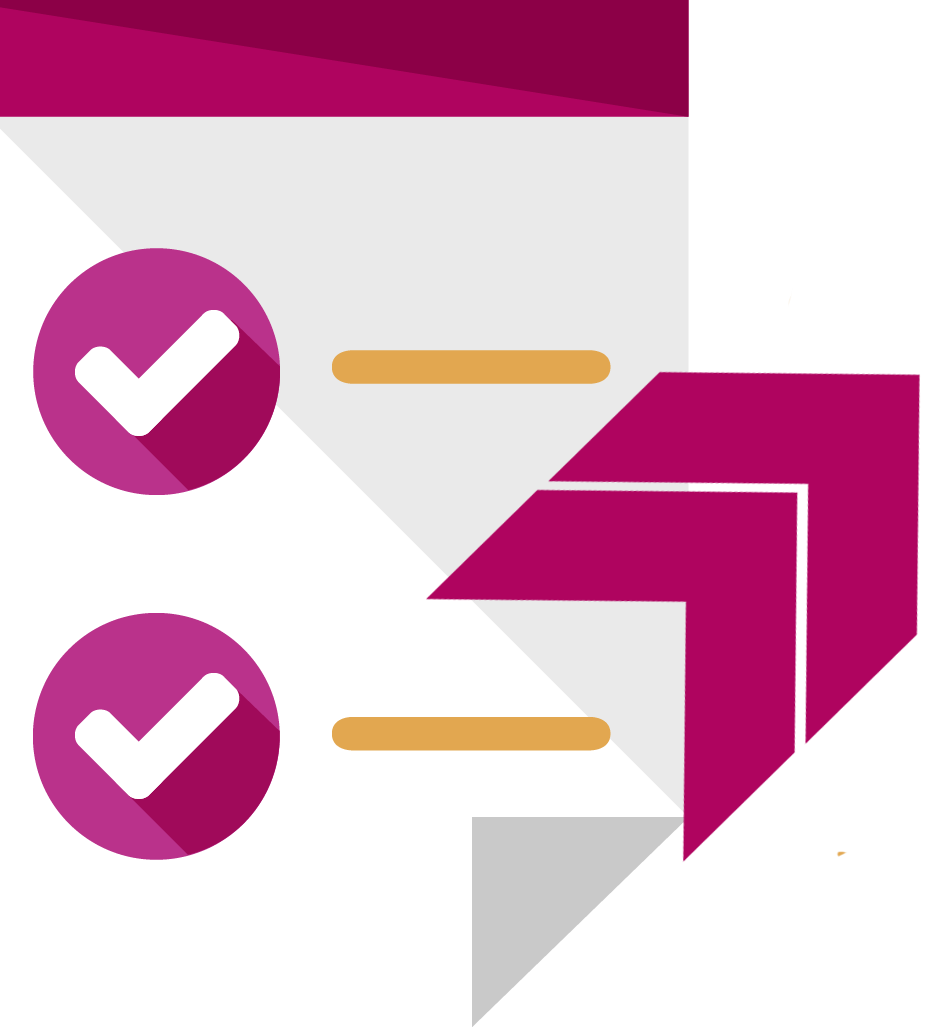 SweetExport For SuiteCRM. SweetExport include only those fields into export file which are displayed on the ListView.
The default Export in SuiteCRM includes almost all the fields that exist in the module. Sometimes this is confusing and makes it hard to find the necessary information from the exported files. That often means extra work for you or your team to find the data that you care about. To overcome this problem we have launched "Sweet Export", which will export the module record in a manner which will be more useful without any extra effort.
Sweet Export makes it possible to export records from the ListView. Only the fields displayed on the ListView will be exported. Sweet Export also works with the "Saved Search" and "Layout Options".
It also checks if the user has permission to export the module records or not. The Sweet Export ListView action button/link is not displayed if the user is not allowed to export the module records via Role Management or Security Groups.
Once you are done with the installation and License key configuration you will have "Sweet Export" option on the ListView.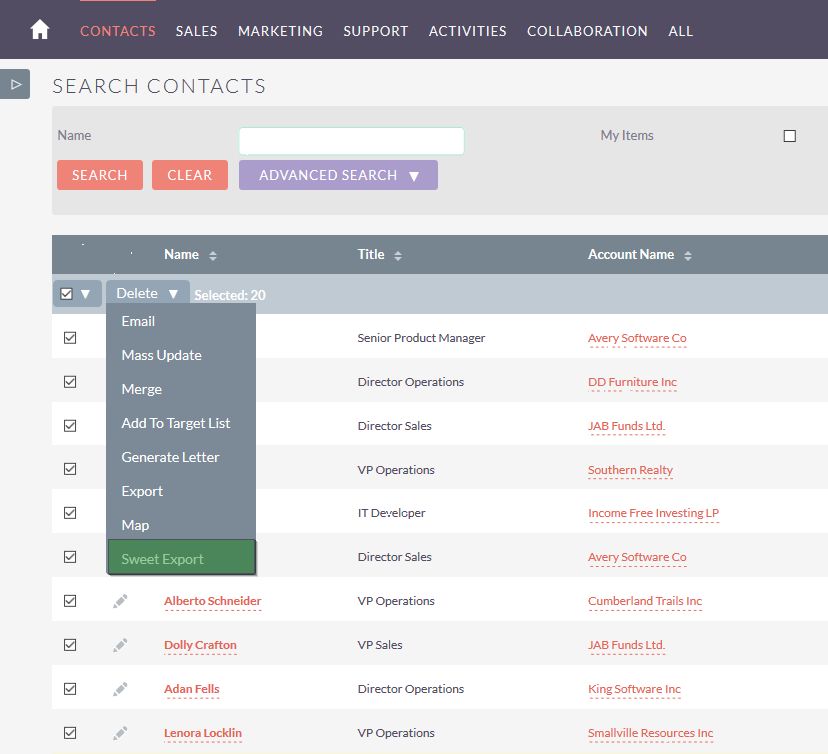 Exported File.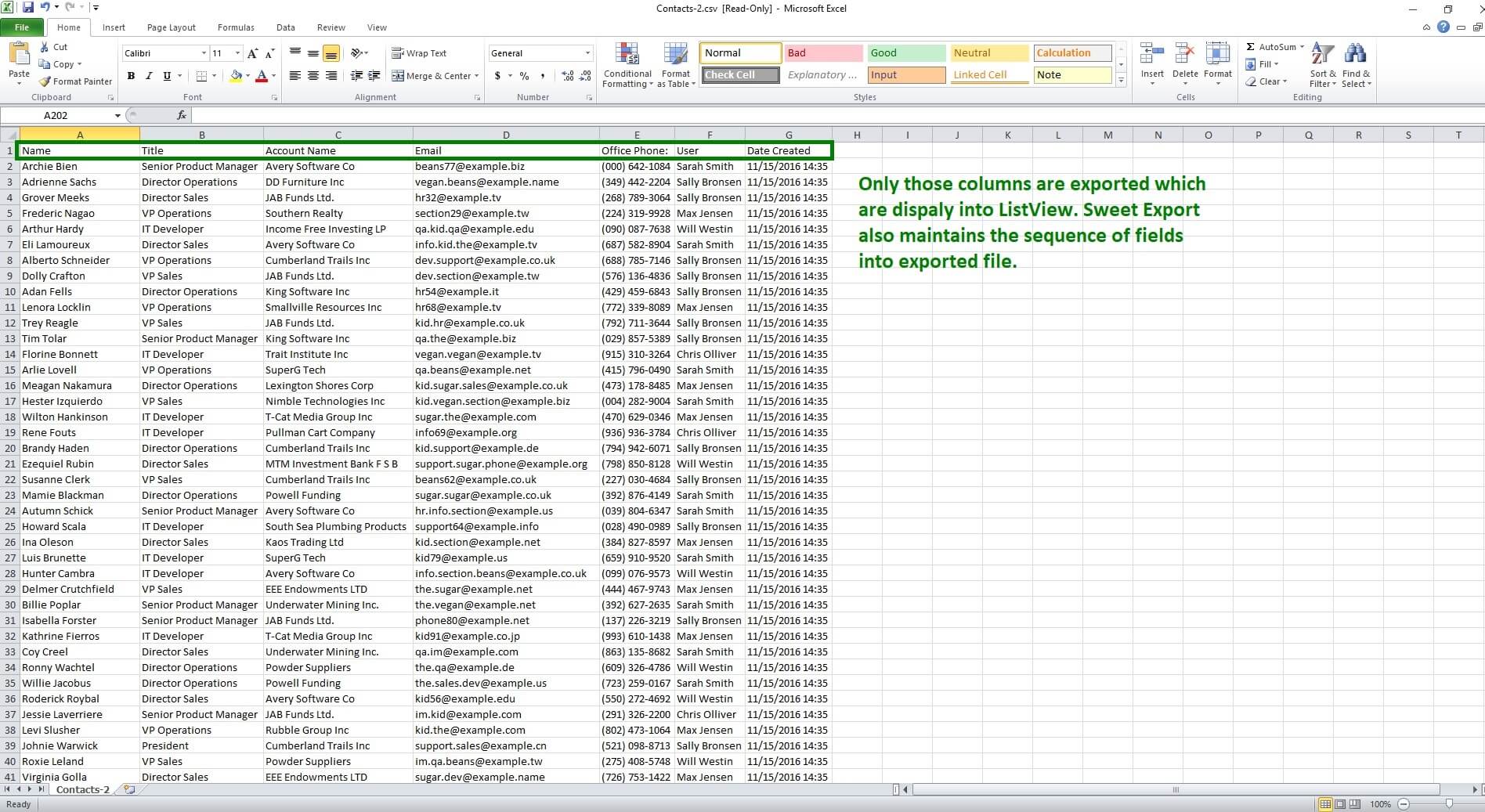 Learn More
About Urdhva Tech
Urdhva Tech is a leading provider of SuiteCRM Consulting, Implementation, Training and Customization services located in Ahmedabad, Gujarat India. At Urdhva Tech, we continuously endeavor to deliver world class SuiteCRM Development services that help develop a competitive advantage for your business. We have amongst us, some of the best SuiteCRM Developers having sole experience of 7+ Years on SugarCRM, who can help you in streamlining business processes and reducing operational overheads. Our services are not only cost-effective but also best in terms of quality.
Supported Versions
7.0.0 to 7.13.3
Most Recent Love from Users
tmartin