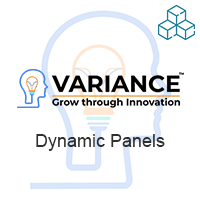 Need to show or hide fields or panels based on the value of another field? For this requirement Dynamic Panels is the perfect solution. The advanced configuration tools allow you to clearly define what should happen whenever a field value changes.
#4469 - Problem with currencies in AOS module
In Progress
Bug?
created by marcinrosinski

Verified Purchase

2 months ago
Hi i have a problem with setting up dynamic view. When i try to make dynamic view where condition is value of currency system does not take it to consideration and view doesnt work. We've done some exensive testing including deleting all other dynamic viewes from module.
Supported Versions
7.7.0 to 7.12.6