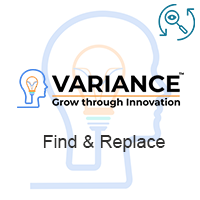 The Find and Replace extension enables you to find a specific word and replace it with a different word all from the list view. Run the replace against one record or as many as you would like. No longer do you need to slowly go from record to record to make wholesale changes.
Ever needed to change a term or name across one or more records? It is a painful process that requires going into each record, editing, finding each field that may have that value, replacing, saving, going to the next record, etc.
With Find and Replace it can be done in seconds all from the list view. Select which records to do then run the Find and Replace tool.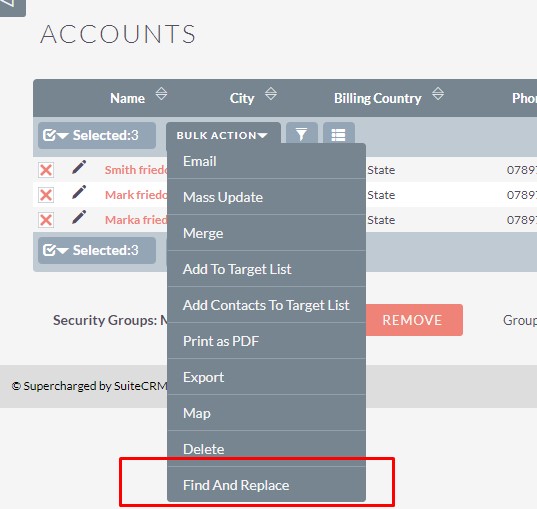 There are 2 types of replacements available with Find and Replace:
Find any characters from field and replace with other word
Find exact word from field and replace with other word
Find and Replace available as a menu item in List view of all modules as a Bulk action.
Features
Compatible with SuiteCRM 7.9+ versions
Works with all SuiteCRM Modules
Configurable with Standard & Custom SuiteCRM Fields
Intuitive Configuration panel allowing multiple steps setup
Find & Replace any field of SuiteCRM module from List view
100% Modular (Does not modify SuiteCRM core files)
Learn more about how it works in our User Guide
Database Compatibility :
1) MYSQL
2) MSSQL
Our Online Support Hours :
11:30 PM US Eastern Time to 09:00 AM US Eastern Time
04:30 AM GMT Time to 02:00 PM GMT Time
Supported Versions
7.9.0 to 7.11.10