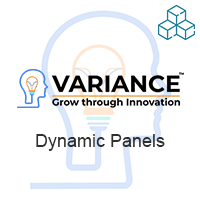 Need to show or hide fields or panels based on the value of another field? For this requirement Dynamic Panels is the perfect solution. The advanced configuration tools allow you to clearly define what should happen whenever a field value changes.
#3975 - Accordion sub-panels lose their headings randomly.
In Progress
Bug?
created by Shaun Choo

Verified Purchase

a year ago
Hi,
This issue only seems to occur on the one module that uses dynamic panels, but the main symptom is that at seemingly random moments all of the collapsible sub-panels beneath a record will have blank headers. The problem can only be fixed by running a repair relationships & clear cache action. It doesn't appear to happen to other types, just the one that has dynamic panels set up.
We haven't been able to find any consistent cause, happy to get more information if it helps.
Thanks!
Supported Versions
7.7.0 to 7.12.6