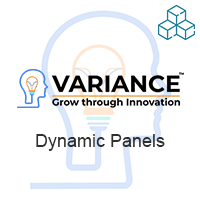 Need to show or hide fields or panels based on the value of another field? For this requirement Dynamic Panels is the perfect solution. The advanced configuration tools allow you to clearly define what should happen whenever a field value changes.
#3951 - 3 Bugs
In Progress
Bug?
created by ramboss

Verified Purchase

a year ago
EditView Page were loaded and after 1 second all panels are hidden. But in in this configuration all panels have to be visible.
DetailView After loading the second tab, the first panel of the second were copied in die third tab. Pls look at the screenshots.
dependencies with dynamic dropdowns After configure dependencies wiht dynamic dropdowns is no changes visible in the view. Maybe dynamic dropdowns are not implemented?
Supported Versions
7.7.0 to 7.12.6