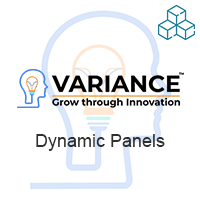 Need to show or hide fields or panels based on the value of another field? For this requirement Dynamic Panels is the perfect solution. The advanced configuration tools allow you to clearly define what should happen whenever a field value changes.
#2635 - Project Gantt View & Detail View
Closed
Bug?
created by ghansen

Verified Purchase

2 years ago
With the update of 8.0 noticed that if you have a drop down with different selections showing different panels that in the detail view of the project everything works as expected but if you switch to gantt view it displays all panels and ignores the rules set up in Dynamic Panels. below is an example of detail view and gantt view, you will see in the gantt view that all panels are showing vs detail view which shows properly.
DETAIL VIEW

GANTT VIEW

Supported Versions
7.7.0 to 7.12.6