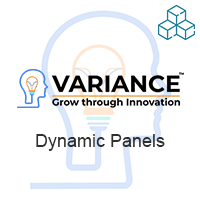 Need to show or hide fields or panels based on the value of another field? For this requirement Dynamic Panels is the perfect solution. The advanced configuration tools allow you to clearly define what should happen whenever a field value changes.
#2631 - Projects Module - Gantt & Detail View
Closed
Bug?
created by ghansen

Verified Purchase

3 years ago
In the projects module I have panels set up to default hid unless a checkbox is selected. The panels that should display work in the gantt view but when you select Detail view the panel stay hidden. I also confirmed this in the demo site.
If you type the name as "test" and save all the fields will display, However if you select detail view the fields will stay hidden and if you go back to gantt view the fields will display..
Supported Versions
7.7.0 to 8.4.0