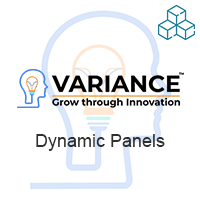 Need to show or hide fields or panels based on the value of another field? For this requirement Dynamic Panels is the perfect solution. The advanced configuration tools allow you to clearly define what should happen whenever a field value changes.
#2446 - Hiding and showing field not working
Closed
Bug?
created by vpc

Verified Purchase

2 years ago
Hi there. We are facing some issues. DYnamic pannel version 4.4 Suitecrm version 7.9 sometimes the hiding condition is not being executed. There is a condition on field A to hide or show field B when field A's values changes, it shows field A normally for the first time but if the value field A changes again while it supposed to hide field B, it does not hide it.
Thanks for quit reply. merry Xmas.
Supported Versions
7.7.0 to 7.12.6