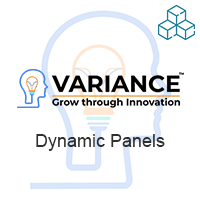 Need to show or hide fields or panels based on the value of another field? For this requirement Dynamic Panels is the perfect solution. The advanced configuration tools allow you to clearly define what should happen whenever a field value changes.
#2332 - Basic Condition Not Working
Closed
Bug?
created by mattforrest

Verified Purchase

3 years ago
I have taken a new trial of dynamic panels as I'm ready to purchase this now.
I've installed the latest release onto our development server which is running SuiteCRM 7.11.8 and then created a very basic entry within dynamic panels which simply hides a panel upon first load.
Capture1.png shows example I'm wishing to hide a panel called 'SIP Order' upon loading the record, Capture2.png showing a summary of this.
However what I have found is that the panel is still visible when loading the edit or display views – as the panel is on a tab, and not the first tab - Capture3.png
If I move the panel to so it's on the first tab, as per below, when the edit view first loads the panel is hidden, but if I then change the tab, so with the blow I click on 'order details' then click back on 'basic' the panel is visible again - Capture4.png
Supported Versions
7.7.0 to 7.12.6