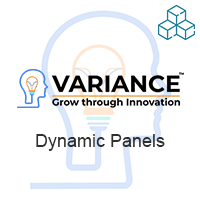 Need to show or hide fields or panels based on the value of another field? For this requirement Dynamic Panels is the perfect solution. The advanced configuration tools allow you to clearly define what should happen whenever a field value changes.
#1463 - Primary Module
Closed
Feature
created by martin1

Verified Purchase

4 years ago
Is thiss plugn can only use for one module?
How would I do if i have multiple listing in a dropdown and each listing selected will show different fields in a panel?
Supported Versions
7.7.0 to 7.12.6