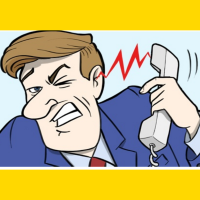 All-In-One CTI is a computer telephony integration between SugarCRM and most popular PBXs.
Easy install. Stable work. 100% support.
#830 - SSL Issues
Open
Installation
created by paddy.ofarrell

Verified Purchase

3 years ago
Hi,
I had everything working correctly, then decided to install an SSL cert.....
It appears to be installed correctly, when I test the cert using SSLShopper.com it gives it all green.
And I've amended the ws:// to ws:// in SuiteCRM, and set use ssl to True in the cel_prostiezvonki.conf file
But, when I click on a phone number in contacts (which was working previously) I get the following in the browser console: (I've edited my domain name below)
sugar_grp1.js?v=aQvnJc5LZAn1lDw91c6vBQ:914 WebSocket connection to 'wss://my.domain.com:10150/?CID=MTIz&CT=sugarcrm&GID=101&PhoneNumber=101&BroadcastEventsMask=0&BroadcastGroup=&PzProtocolVersion=1' failed: Error in connection establishment: net::ERR_INSECURE_RESPONSE
The FreePBX server is on an AWS EC2 instance, and port 10150 is set to allow tcp from 0.0.0.0/0. Also, the cert is installed in FreePBX and appears to be OK.
The only thing I have not done yet is force http to https on the server
Any idea what I'm missing?
Supported Versions
7.0.0 to 7.11.19