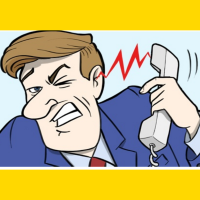 All-In-One CTI is a computer telephony integration between SugarCRM and most popular PBXs.
Easy install. Stable work. 100% support.
#821 - PBX event was pushed to 0 clients
Open
Installation
created by paddy.ofarrell

Verified Purchase

3 years ago
Hi,
I have installed this with FreePBX (Asterisk 13), and SuiteCRM.
The log file (cel_prostiezvonki.log) shows the calls being made and received, but nothing appears in the CRM.
I do notice:
PBX event was pushed to 0 clients
in the log file.
Also, when I mouse over or click on a phone field in the CRM, I get:
javascript:void(0);
And the console log shows:
Uncaught TypeError: Cannot read property 'call' of undefined
at HTMLAnchorElement.onclick
I have tried to browse to my PBX at port 10150 and I do get the 403 error, so it appears the browser can "see" the PBX port?
Any ideas please?
Regards,
Paddy
Supported Versions
7.0.0 to 7.11.19