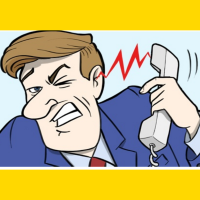 All-In-One CTI is a computer telephony integration between SugarCRM and most popular PBXs.
Easy install. Stable work. 100% support.
#734 - Integration cannot work
Open
Installation
created by CONTATO 2 years ago
Hi.
I configure all, and in the log show the informations below, but don't shows in CRM popup and C2C too dont work.
0.10.2017 13:49:05.937 INFO Starting Asterisk 1.2.9.2^M
30.10.2017 13:49:05.937 INFO Call Initialization, module build time is 2017-02-06, 17:57 UTC^M
30.10.2017 13:49:05.937 INFO Service start successful: port = 10150, password = 1q2w3e4r^M
30.10.2017 13:49:05.937 INFO ProtocolLib initialized port=10150
^M
30.10.2017 13:49:05.937 INFO
========== CONFIG ==========
Module for Asterisk 13
password = 1q2w3e4r
certificate_path = /etc/asterisk/
log_file = /var/log/asterisk/cel_prostiezvonki.log
log_level = 4
port = 10150
internal_num_len = 3
record_internal_path =
record_external_path = /share/audio_records/
audio_format = wav
smart_transfer = 1
transfer_time = 3
answer_time = 10
queue_max_length = 500
use_ssl = 1
add_prefix =
contract = ISNQQ01524302858553728530
channel_type = SIP
out_prefix =
only_outgoing = 0
event_log = 0
lame_codec_path =
is_free_pbx = 1
    history_backup_file = /var/log/asterisk/pzHistory.bak
    truncated_incoming_chars = 0
    monitor_substring_start = /monitor/

^M
30.10.2017 13:49:05.937 INFO macro-prostie-zvonki context create succeeded
^M
30.10.2017 13:49:05.940 ERROR File /etc/asterisk/pz_status.html does not exist, or cannot be opened
^M
30.10.2017 13:49:07.209 INFO Generating new call ID: return 395674529824769^M
30.10.2017 13:49:07.209 INFO sending incoming call event from 1011 to , currentID=395674529824769
30.10.2017 13:49:07.209 INFO OnIncomingCall event: callID = 395674529824769, source = 1011, line = from-internal^M
30.10.2017 13:49:07.209 INFO PBX event was pushed to 0 clients^M
30.10.2017 13:49:07.488 INFO set license status to 1^M
30.10.2017 13:49:07.488 INFO set max clients(statmodule) to 1^M
30.10.2017 13:49:07.488 INFO set max clients(sugarcrm) to 20^M
30.10.2017 13:49:07.488 INFO License server successfully set license status^M
30.10.2017 13:49:38.640 INFO processHangup: sending finish call event from 1011 to , duration = 0
^M
30.10.2017 13:49:38.640 INFO OnCallFinished event: callID = 395674529824769, source = 1011, destination = , start = 1509378547, end = 1509378578, duration = 0, direction = 0, record = , line = from-internal^M
30.10.2017 13:49:38.641 INFO PBX event was pushed to 0 clients^M
30.10.2017 13:49:38.641 ERROR Stop audio record failed, _canRecord = false or info == null or info->recordFile == empty
^M
30.10.2017 13:49:38.690 WARNING processLinkedIDEnd: call info not found by LinkdID
^M
30.10.2017 13:51:13.384 INFO Generating new call ID: return 395674562854914^M
30.10.2017 13:51:13.384 INFO sending incoming call event from 1012 to , currentID=395674562854914
^M
30.10.2017 13:51:13.384 INFO OnIncomingCall event: callID = 395674562854914, source = 1012, line = from-internal^M
30.10.2017 13:51:13.384 INFO PBX event was pushed to 0 clients^M
30.10.2017 13:51:13.420 INFO MixMonitor App detected, record file = /share/audio_records/2017/10/30/out-6740420462-1012-20171030-135113-1509378673.31.wav
^M
30.10.2017 13:51:16.489 INFO processHangup: sending finish call event from 1012 to , duration = 0
^M
30.10.2017 13:51:16.490 INFO OnCallFinished event: callID = 395674562854914, source = 1012, destination = , start = 1509378673, end = 1509378676, duration = 0, direction = 0, record = /share/audio_records/2017/10/30/out-6740420462-1012-20171030-135113-1509378673.31.wav, line = from-internal^M
30.10.2017 13:51:16.490 INFO PBX event was pushed to 0 clients^M
30.10.2017 13:51:16.490 ERROR Stop audio record failed, _canRecord = false or info == null or info->recordFile == empty
^M
30.10.2017 13:51:16.536 WARNING processLinkedIDEnd: call info not found by LinkdID
^M
30.10.2017 13:51:24.626 INFO Generating new call ID: return 395674565738499^M
30.10.2017 13:51:24.626 INFO sending incoming call event from 1002 to , currentID=395674565738499
^M
30.10.2017 13:51:24.626 INFO OnIncomingCall event: callID = 395674565738499, source = 1002, line = from-internal^M
30.10.2017 13:51:24.627 INFO PBX event was pushed to 0 clients^M
30.10.2017 13:51:24.665 INFO MixMonitor App detected, record file = /share/audio_records/2017/10/30/out-3235123700-1002-20171030-135124-1509378684.33.wav
^M
30.10.2017 13:51:26.866 INFO Generating new call ID: return 395674566262788^M
30.10.2017 13:51:26.866 INFO sending incoming call event from 001122211111 to , currentID=395674566262788
30.10.2017 13:51:26.866 INFO OnIncomingCall event: callID = 395674566262788, source = 001122211111, line = from-trunk^M
30.10.2017 13:51:26.867 INFO PBX event was pushed to 0 clients^M
30.10.2017 13:51:27.372 ERROR Start audio record failed, _canRecord = false or info == null
^M
30.10.2017 13:51:27.372 INFO Answer detected callerID = 1002
^M
30.10.2017 13:51:27.372 INFO onTransferredAnswer event: callID = 395674565738499, source = 1002, destination = 3235123700, line = from-internal^M
30.10.2017 13:51:27.372 INFO PBX event was pushed to 0 clients^M
30.10.2017 13:51:31.599 INFO MixMonitor App detected, record file = /share/audio_records/2017/10/30/q-101-001122211111-20171030-135126-1509378686.35.wav
^M
30.10.2017 13:51:48.384 INFO Generating new call ID: return 395674572029957^M
30.10.2017 13:51:48.384 INFO sending incoming call event from 1011 to , currentID=395674572029957
^M
30.10.2017 13:51:48.384 INFO OnIncomingCall event: callID = 395674572029957, source = 1011, line = from-internal^M
30.10.2017 13:51:48.384 INFO PBX event was pushed to 0 clients^M
30.10.2017 13:51:49.837 INFO processHangup: sending finish call event from 1002 to 3235123700, duration = 22
^M
30.10.2017 13:51:49.837 INFO OnCallFinished event: callID = 395674565738499, source = 1002, destination = 3235123700, start = 1509378684, end = 1509378709, duration = 22, direction = 0, record = /share/audio_records/2017/10/30/out-3235123700-1002-20171030-135124-1509378684.33.wav, line = from-internal^M
30.10.2017 13:51:49.838 INFO PBX event was pushed to 0 clients^M
30.10.2017 13:51:49.838 ERROR Stop audio record failed, _canRecord = false or info == null or info->recordFile == empty
^M
30.10.2017 13:51:49.882 WARNING processLinkedIDEnd: call info not found by LinkdID
^M
30.10.2017 13:51:50.362 ERROR Start audio record failed, _canRecord = false or info == null
^M
30.10.2017 13:51:50.362 INFO Answer detected callerID = 001122211111
^M
30.10.2017 13:51:50.362 INFO onTransferredAnswer event: callID = 395674566262788, source = 001122211111, destination = 1002, line = 553235123700^M
30.10.2017 13:51:50.362 INFO PBX event was pushed to 0 clients^M
30.10.2017 13:51:51.166 INFO processHangup: sending finish call event from 001122211111 to 1002, duration = 1
^M
30.10.2017 13:51:51.166 INFO OnCallFinished event: callID = 395674566262788, source = 001122211111, destination = 1002, start = 1509378686, end = 1509378711, duration = 1, direction = 0, record = /share/audio_records/2017/10/30/q-101-001122211111-20171030-135126-1509378686.35.wav, line = 553235123700^M
30.10.2017 13:51:51.167 INFO PBX event was pushed to 0 clients^M
30.10.2017 13:51:51.167 ERROR Stop audio record failed, _canRecord = false or info == null or info->recordFile == empty
^M
30.10.2017 13:51:51.212 WARNING processHangup: call info not found by LinkdID
^M
30.10.2017 13:51:51.257 WARNING processLinkedIDEnd: call info not found by LinkdID
^M
30.10.2017 13:52:15.261 INFO processHangup: sending finish call event from 1011 to , duration = 0
^M
30.10.2017 13:52:15.261 INFO OnCallFinished event: callID = 395674572029957, source = 1011, destination = , start = 1509378708, end = 1509378735, duration = 0, direction = 0, record = , line = from-internal^M
30.10.2017 13:52:15.262 INFO PBX event was pushed to 0 clients^M
30.10.2017 13:52:15.262 ERROR Stop audio record failed, _canRecord = false or info == null or info->recordFile == empty
^M
30.10.2017 13:52:15.306 WARNING processLinkedIDEnd: call info not found by LinkdID
Supported Versions
7.0.0 to 7.11.15