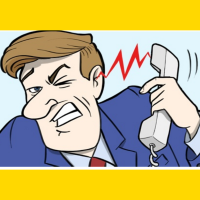 All-In-One CTI is a computer telephony integration between SugarCRM and most popular PBXs.
Easy install. Stable work. 100% support.
#1077 - Licence Issue
Open
Installation
created by al

Verified Purchase

2 years ago
Hello,
I purchased this module for asterisk 13 (freepbx) and everything seems to have installed properly however, I get the following error on the PBX:
05.04.2018 10:16:16.482 INFO No valid license for sugarcrm type
05.04.2018 10:16:16.482 INFO Authorization error: server license expired!
The licence seems to validate on the SuiteCRM side OK.
I purchased this for SuiteCRM and am not sure if the sugarcrm is making a difference? Can you please advise??
Thanks,
Al.
Supported Versions
7.0.0 to 7.11.18