SuiteCRM Rating Field Plugin
Rate and mark all your customers and opportunities at a glance.
Give each record a visual score to help focused on your most important business first !
Installation Guide
Installing the Add-on
The module installation is really straight forward.
You only have to use the module loader of SuiteCRM.
Following instructions are so reserved for new admin users that are not yet familiar with the regular steps to use the module loader.
1. Download the module

Click the Try It Now button to list the currently published plans.
Choose your plan, and start your trial (or purchase the module)
After having confirmed your information, the download will be processed and you'll receive a zip file.
2. Connect to SuiteCRM
Connect to SuiteCRM using an ADMINISTRATOR credential

3. Go to admin pannel
On the upper-right corner, locate the username and click the arrow to display the menu. Choose Admin to enter Administration Pannel.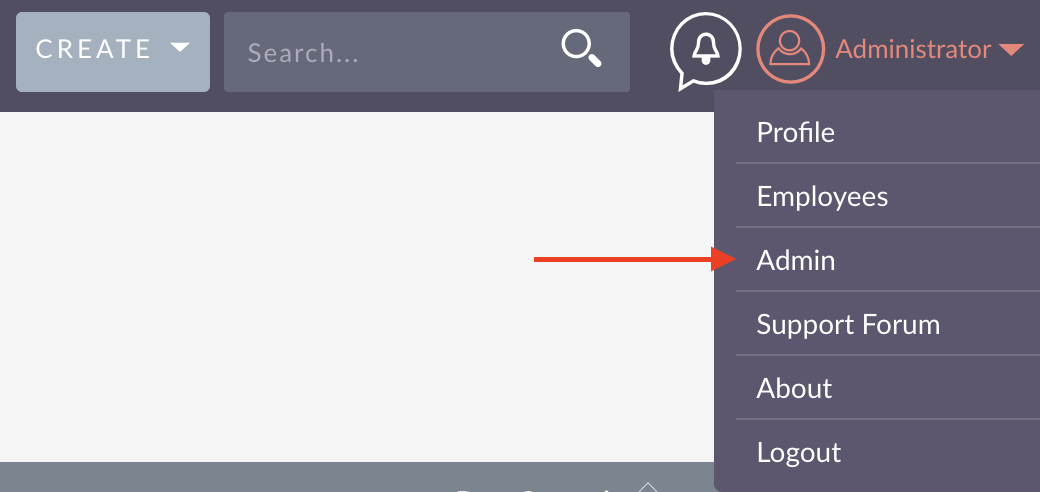 4. Enter Module Loader
In the Administration pannel, scroll down to "Developer Tools" and locate Module Loader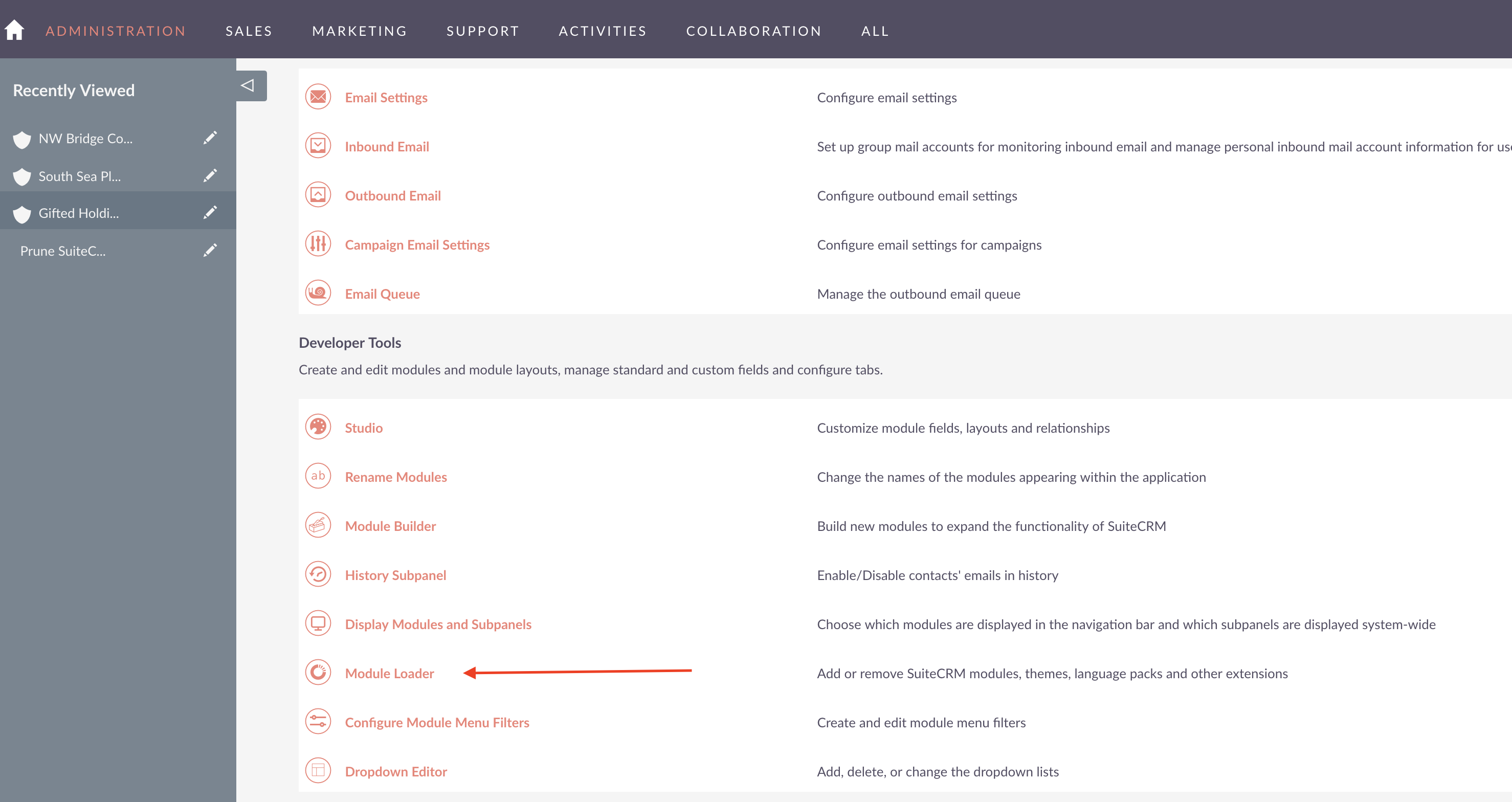 5. Select Archive
In the file upload dialog, choose the previously downloaded zip File.
Then press Upload Button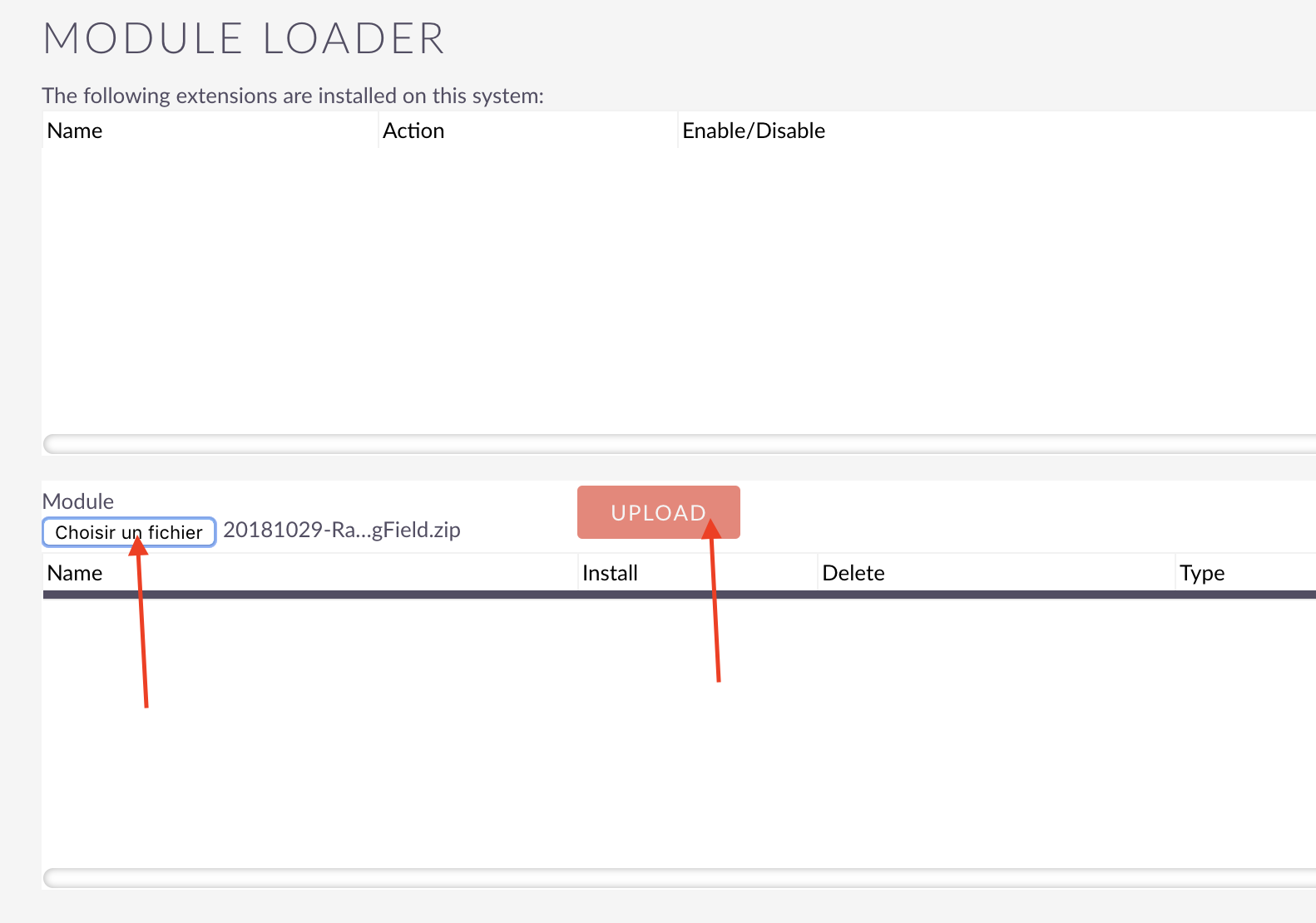 6. Proceed to install
Click the install button next to the new row displayed on the uploaded module's table

7. Click Commit
Click the big Commit button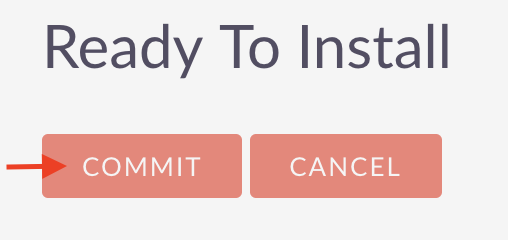 7. Enter licence information
After a few seconds, you will be redirected to Licence configuration.
Enter here the Store licence key provided (you'll receive a key even for the trial version)
Then press validate.

Congratulations, the module is now installed and you're ready to create your first rating field.
Proceed to Admin Guide to discover how to create your first field.
Supported Versions
7.8.23 to 7.11.20