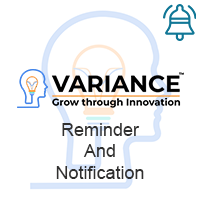 The Reminder and Notification extension for SuiteCRM from Variance InfoTech helps to automate reminders for any date or date time field. Great for getting In-App or Email notifications whenever there is an upcoming birthday, anniversary, contract renewal, or anything else that matters for your unique business needs.
FAQ
Question 1:
What is the purpose of Reminder And Notification add-on?
Ans: Reminder And Notification extension used to send Reminder and Notification to system users like Birthday Reminder, Marriage Anniversary Reminder and Work Anniversary Reminder.
Supported Versions
7.3.0 to 7.11.15