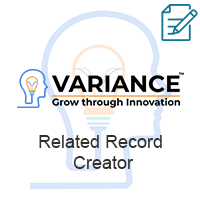 RecordCreator helps you create a related record from any module and define which fields should be copied over to the newly created related record. For example, if a user is on a Ticket record the use could create an Invoice record from that Ticket and copy over information such as the contact information or address.
FAQ
FAQ
Question 1:
What is the purpose of Related Record Creator add-on?
Ans: Related Record Creator add-on helps user to convert one record of particular module to the record of the other module.
Supported Versions
7.9.0 to 7.11.20