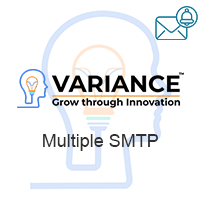 Want each user to have their own outgoing email server configuration? This add-on is perfect for that. Each user can setup their own outgoing server.
FAQ
Frequently Asked Questions:
1) What is Multiple SMTP ? Using Multiple SMTP, we can add multiple smtp servers user wise and send mail, also by configuring the outgoing mail server for sending email notifications, including workflow alerts also we can choose email provider like, Gmail, Yahoo mail, Microsoft Exchange and Other.
Supported Versions
7.9.3 to 8.1.2
Most Recent Love from Users
tgamez