MTS SubPanel Search makes it easy to QUICK SEARCH ANY INFORMATION IN A SUBPANEL. Because you can filter searches right from any subpanel you can drill down to the exact record you need in little time. This gets you back to focusing on the real business value task on hand.
User Guide
General Concepts
Imagine, In a day, your boss ask you help need check some information of check status of an case related to an account. For example have about 100 cases are related to this account and you must loop in all pages to find the expected case. Its actually inconvenience and take much your time, while that should be do by CRM feature. Yes, Don't worry. CRM will have this feature after you buy this add-on. Now, You just type some information relates to case in search box visible in the top of Cases subpanel and hit search, All records contain the keyword will return for you in the subpanel. Incase many records return in the results, The system has supported paging. Are you ready to try now? I believe It helpful for you. Go go.......!
Resolution:
This addon you provide for you search tool to simply for your tasks:
1. Expand the subpanel you want check
2. Type 'keyword' into textbox on the top subpanel > Hit Search (Note: Some case, you should be add '%' into prefix of keyword. For example: '%Review'.
3. The result will need check will return for you. It's easy And not take much your time.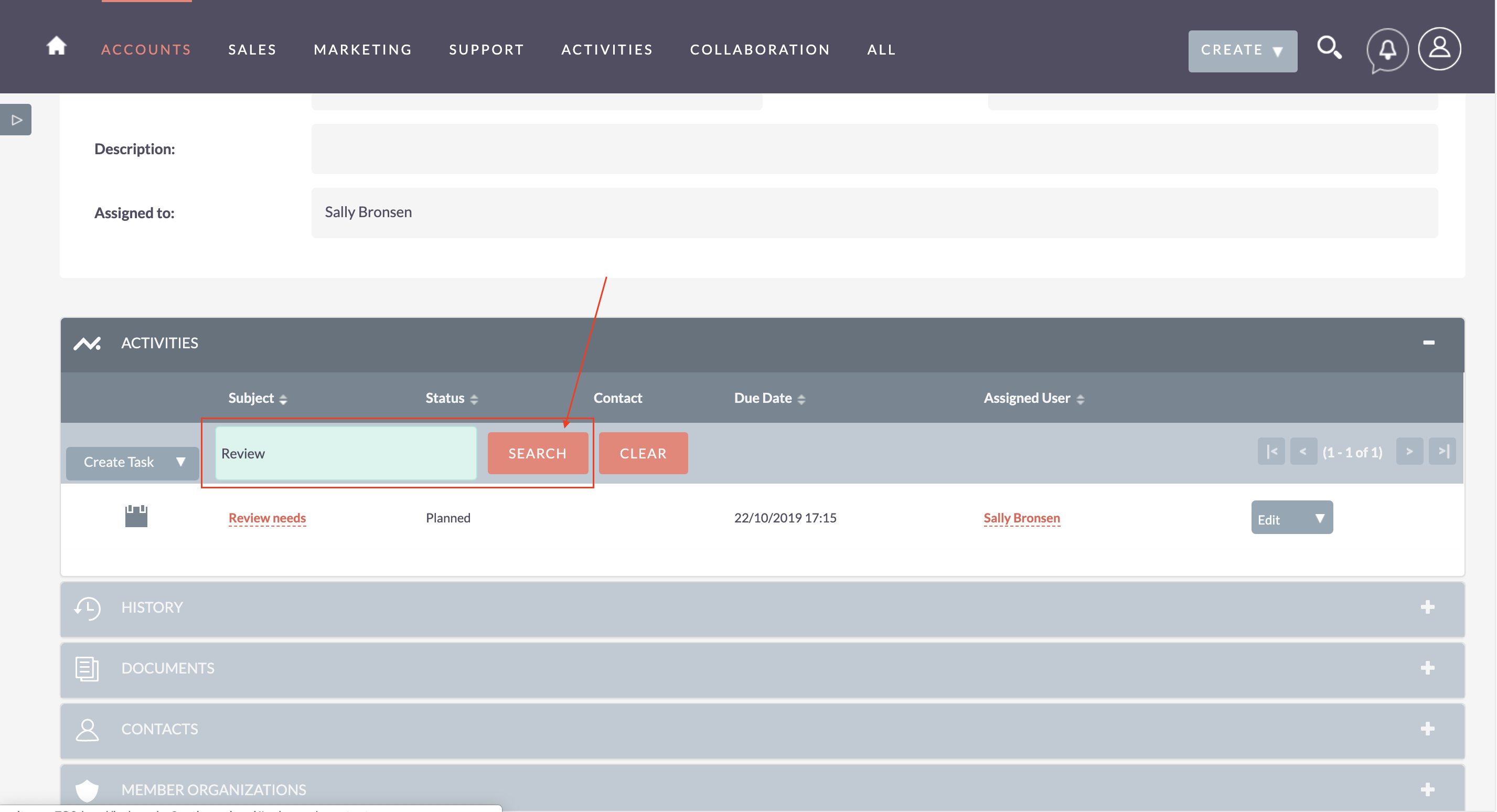 FAQs:
If you have any questions, or bugs or request features. Let's go to Support and create new case. We will check and reply soon.
Supported Versions
7.8.0 to 7.11.18
Most Recent Love from Users
ghansen