MTS SubPanel Search makes it easy to QUICK SEARCH ANY INFORMATION IN A SUBPANEL. Because you can filter searches right from any subpanel you can drill down to the exact record you need in little time. This gets you back to focusing on the real business value task on hand.
Admin Guide
Configuration
1) After the package installation, You go to Administration > MTS SubPanel Search License Configuration > License Configuration to the license validation page in your SuiteCRM. Validate your license by pressing the "Validate" button.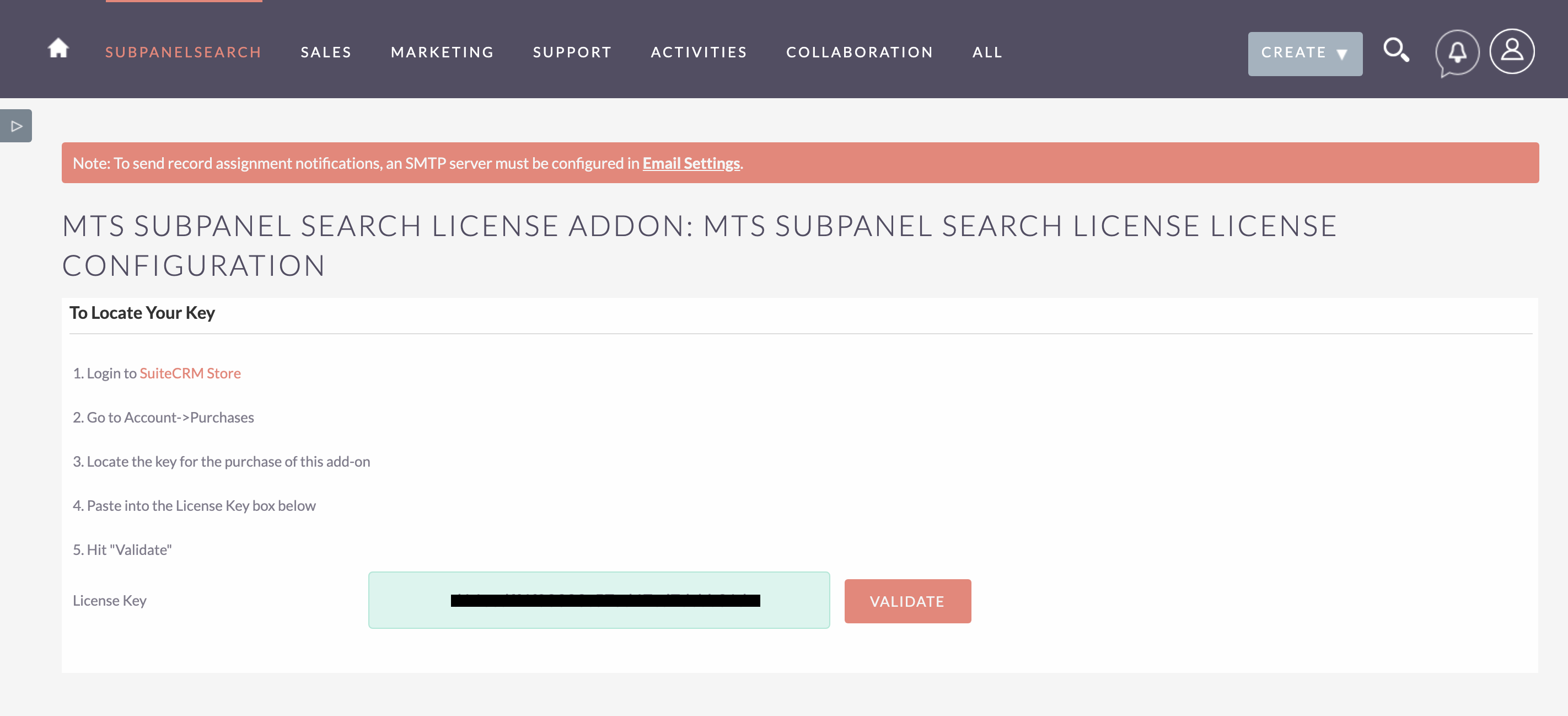 2) After validating press it will navigate you to the MTS SubPanel Search Settings page. On this page, you should be check into Enable > Save to start use addon


3) Now, to verify addon by Go to "Accounts" module > Open detail of any record> Expand Activities subpanel > You will see Search box visible in top of subpanel list.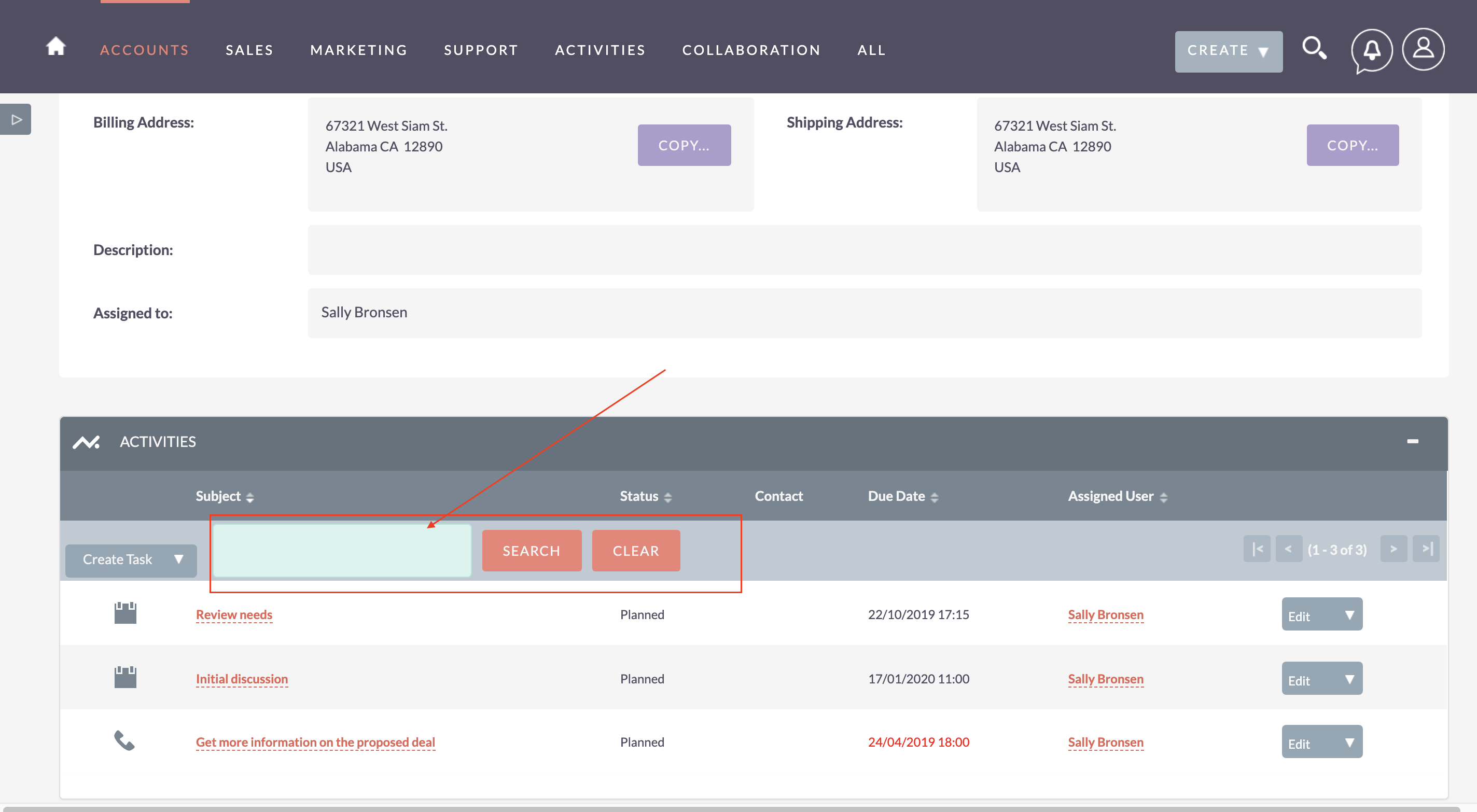 Supported Versions
7.8.0 to 7.11.18
Most Recent Love from Users
ghansen