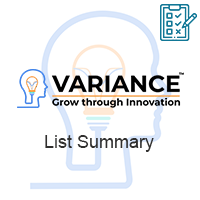 List Summary Plugin is used to show summarized data of any modules as well as sub-panel module of selected module using mathematical operation (Count, Min, Max, Sum, Average etc..)
Release Notes
Major Release List Summary 1.0 - 05/06/2019
"VIListSummary-1.0-V7.0.zip" to "VIListSummary-1.0-V7.11.zip" will work on SuiteCRM versions 7.0.* to 7.11.*
Major Release List Summary 2.0 - 09/08/2019
1. List Summary extension support in MSSQL as well within this release
"VIListSummary-2.0-V7.0.zip" to "VIListSummary-2.0-V7.11.zip" will work on SuiteCRM versions 7.0.* to 7.11.*
Major Release List Summary 3.0 - 14/10/2019
1. Add Today Option in Condition Block for Comparing Date and DateTime Type fields
2. Fix some bugs found in previous release.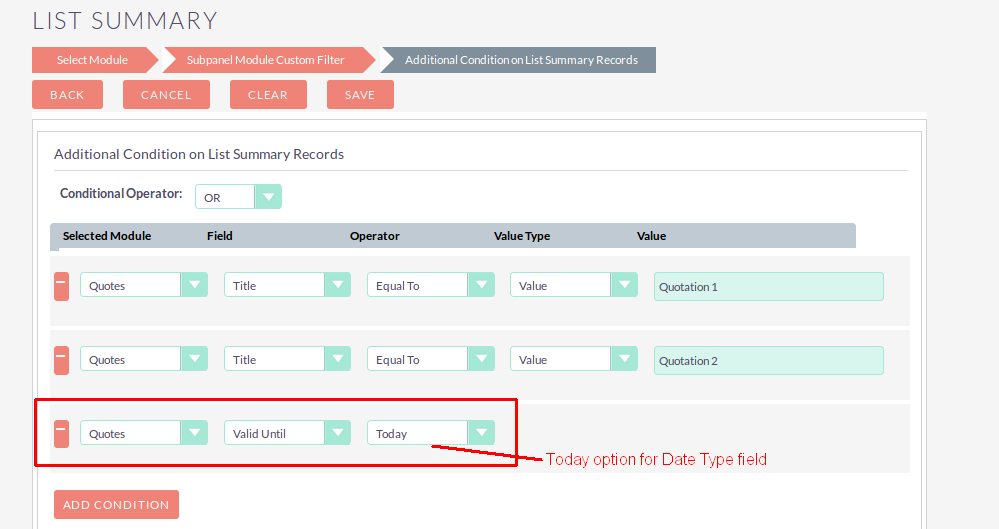 "VIListSummary-3.0-V7.0.zip" to "VIListSummary-3.0-V7.11.zip" will work on SuiteCRM versions 7.0.* to 7.11.*
Major Release List Summary 4.0 - 05/05/2020
Feature :
Add License Update option in Listview of List Summary Page.

"VIListSummary-4.0-V7.0.zip" to "VIListSummary-4.0-V7.11.zip" will work on SuiteCRM versions 7.0.* to 7.11.*
Supported Versions
7.0.0 to 7.11.15