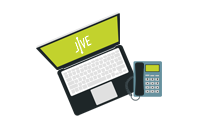 The Jive Click to Call extension will enhance your SuiteCRM features by providing an easier and faster way to communicate with your clients. Efficiently make outgoing calls, receive incoming calls, and refer back to your call history log right in SuiteCRM.
Introduction
The Jive Click to Call extension by Brainvire Infotech provides an effective solution for your CRM call integrations.
Users can make calls from SuiteCRM
Calls get logged into SuiteCRM automatically
Relationships get loaded with the record in subpanel
All details of call are added to record along with the recording
Users can play recording from SuiteCRM
Users can make calls by entering phone number in the input field, located at bottom of each page in SuiteCRM
If the number entered into the input field matches a CRM record, then the call will get logged under that record
Click to call from the Account, Contact, and Lead modules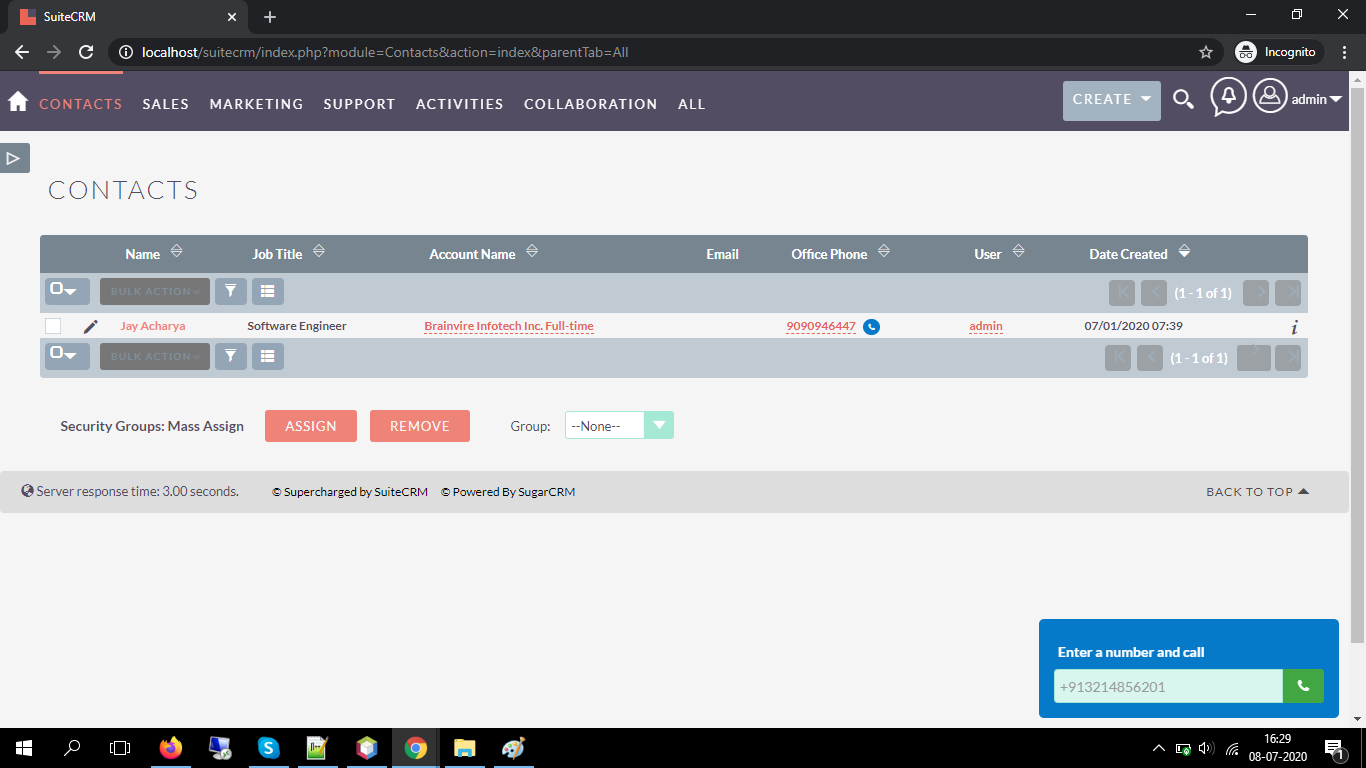 Please make sure you have filled appropriate details at jive admin setting,Jive Extension Number correctly at user profile section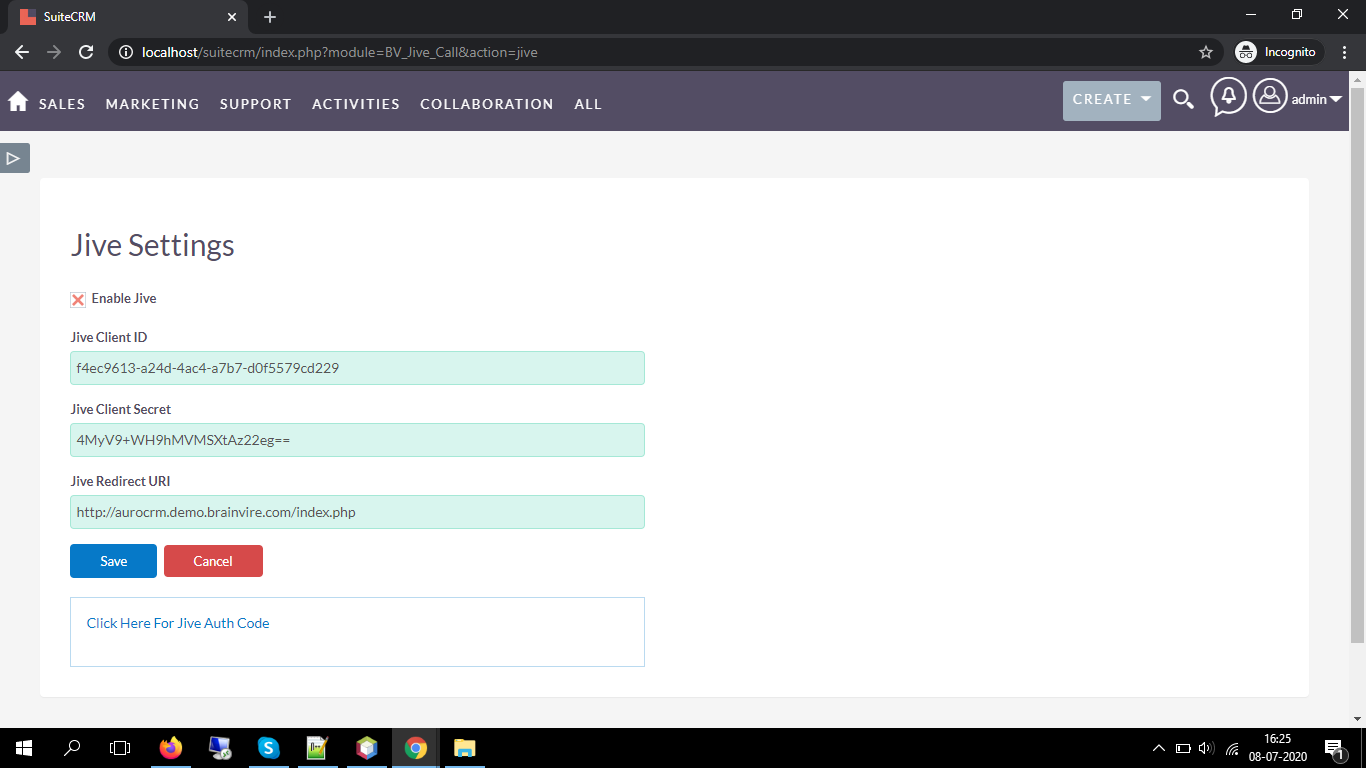 We are happy to give you the brief demo of this plugin and also we can customize your requirements according to your need.
For any queries you can reach us at crmsupport@brainvire.com. we are happy to help you.
Supported Versions
7.0.0 to 7.11.15