---
Highlevel Overview
Jive, powered via GoToConnect, offers a cloud-based VoIP phone service that replaces any outdated on-premise infrastructure. Now SuiteCRM users can quickly follow up with customers using the Jive Click to Call integration by Brainvire Infotech. Enjoy convenient features to make outgoing calls, receive incoming calls, and get automatic call logs to reference later.
Key Features
Users can make calls from List View or Detail View of the Account, Contact, and Lead modules
Calls will automatically get logged
Relationships will automatically get loaded with the record in the subpanel
Users can make calls by entering the phone number in the Quick Dial, located at bottom of each page in SuiteCRM
How it Works
Once installed and configured, calls can be made from List View or Detail View of the SuiteCRM Accounts, Contacts, and Leads modules: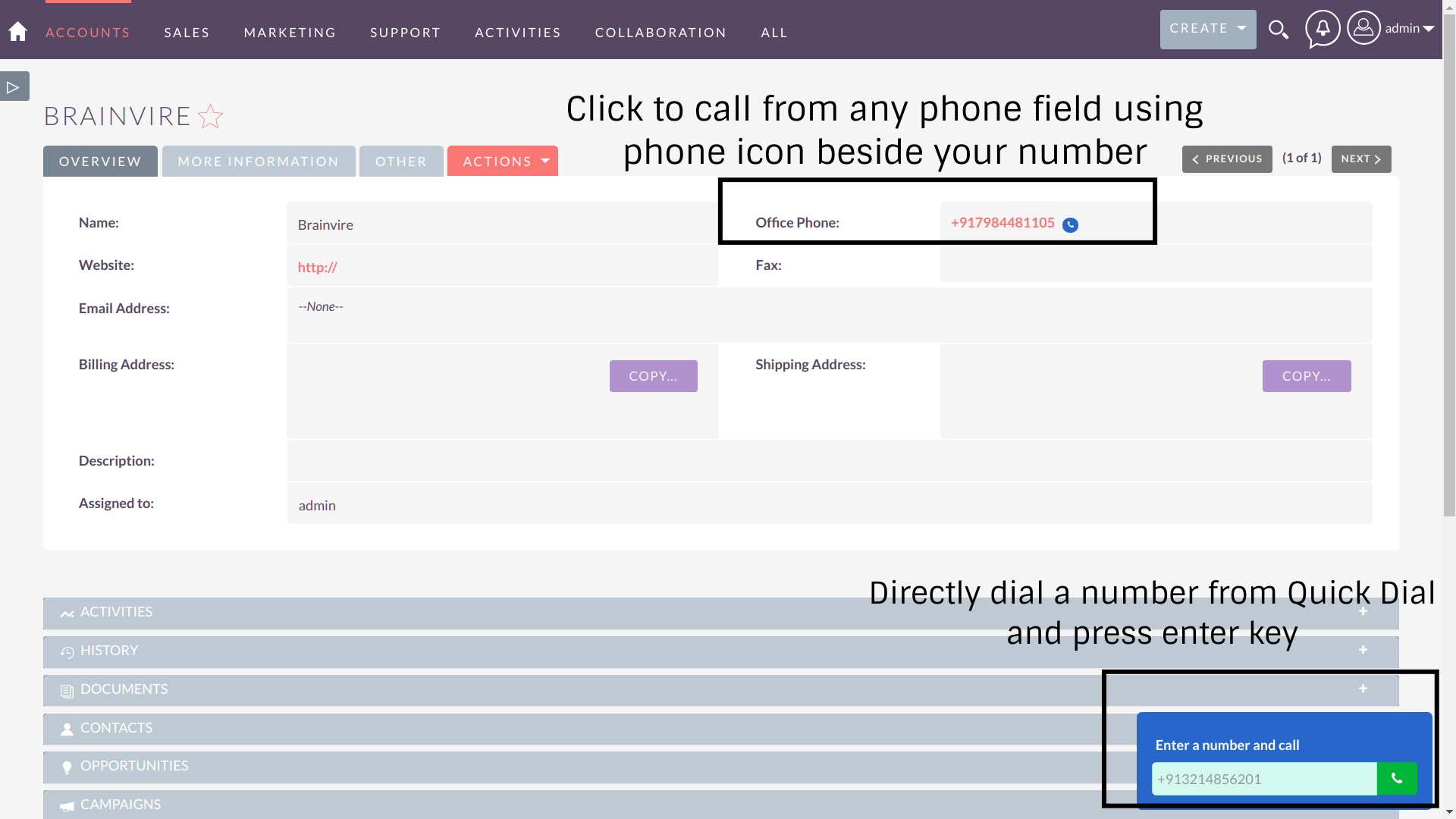 Call pop-up with call direction, name, and number of the caller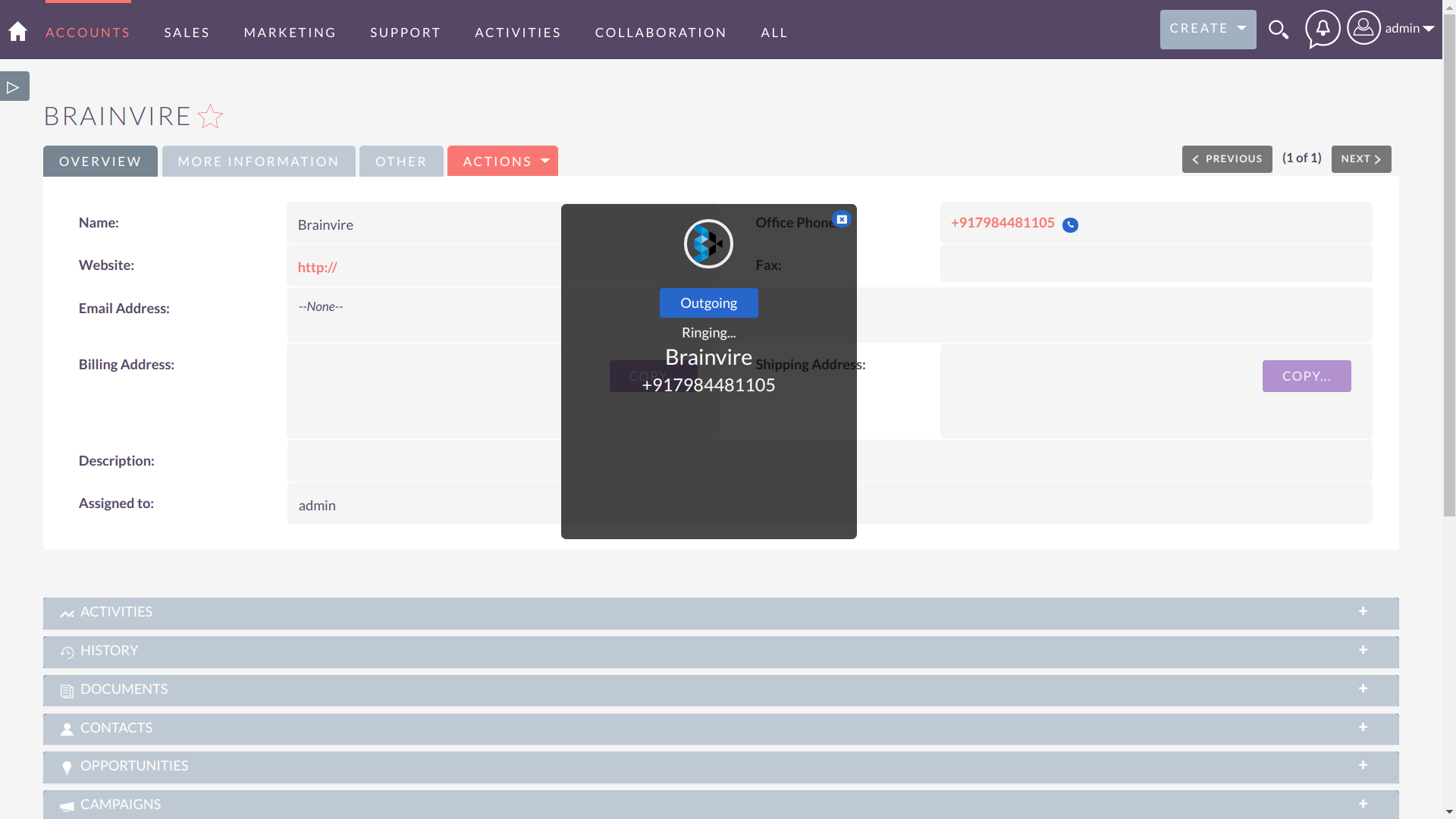 After the call gets disconnected, the user can add a note and save pop-up.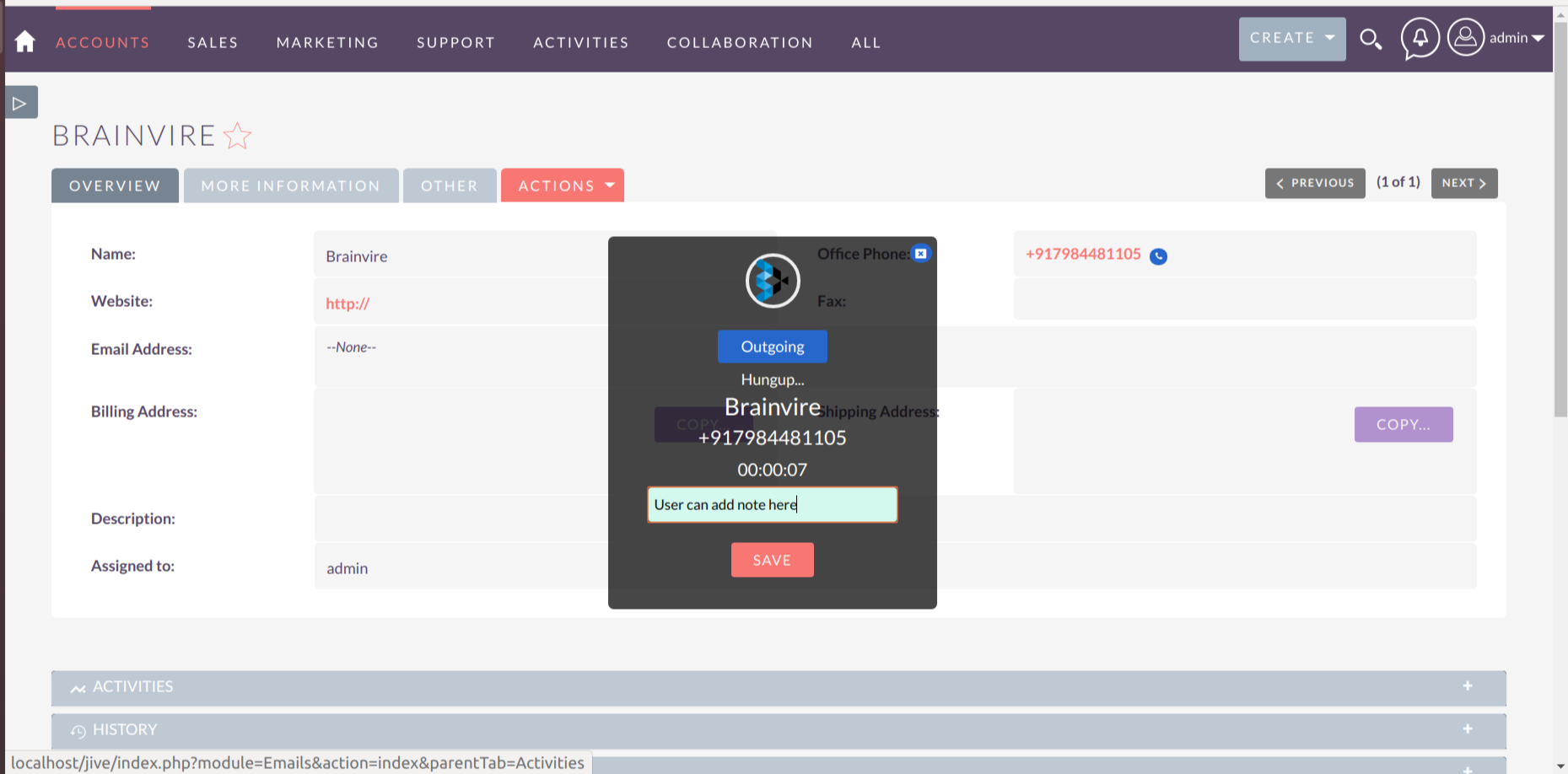 After saving a note, another pop-up will automatically open asking if you want to go to edit the form of the logged call. Using this feature, the user can add more details for a call simultaneously after the call gets disconnected.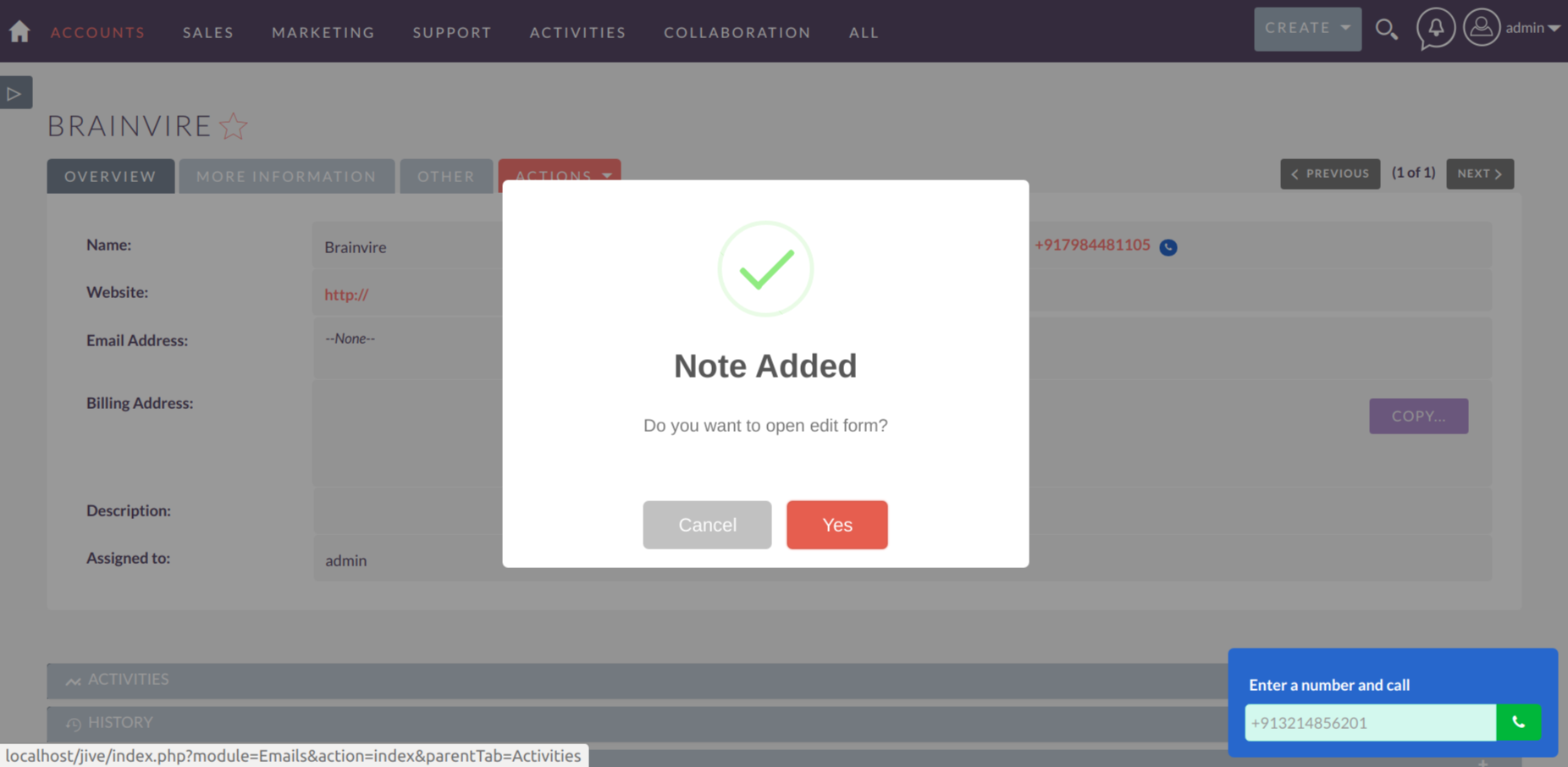 All completed calls will be logged automatically in the history of the parent record.

Detail View of the logged call with all the details. Start and end time of call, duration, direction, status, parent module, parent record, and note added in call pop-up.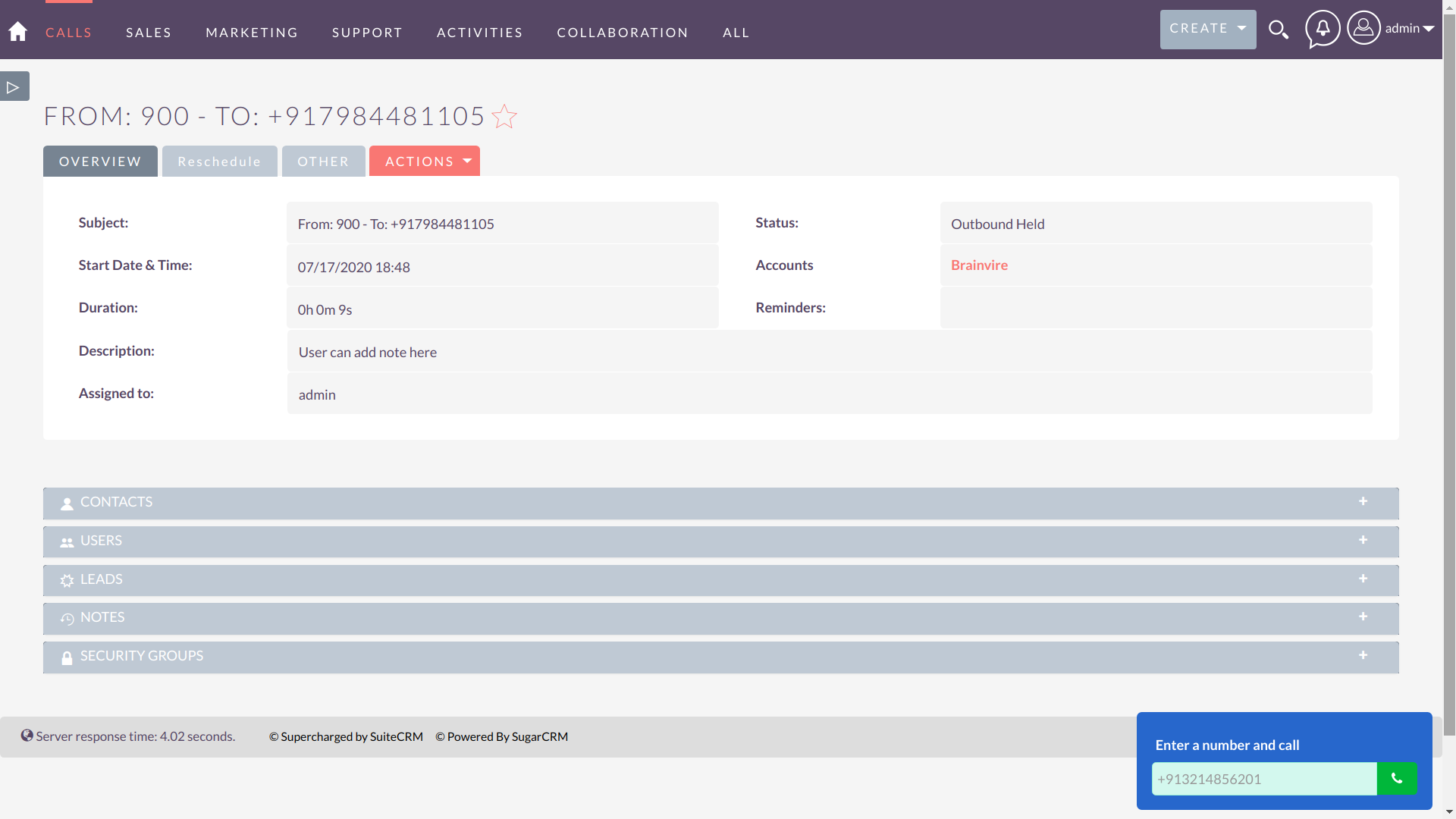 To learn more about this solution, go to Jive Click to Call or search for "Jive integration."