Faster address entry with our Google Address add-on for SuiteCRM. Enter verified address data using Autocomplete Google Places API Integration with "Address" field type. Also supports custom modules of type Person and Company. Adds a "Show Map" button to your detail views for any address.
Installation Guide
Installing the Add-on
1. How to install?
Navigate to Admin > Module Loader and select the zip file, that you would have received upon the purchase. Follow the installation process.
2. Validate the license
Once add-on is installed successfully, you have to provide valid license. Go to Admin and access "License Configuration" link shown as below.

Provide the license key that you have received upon purchase and validate it.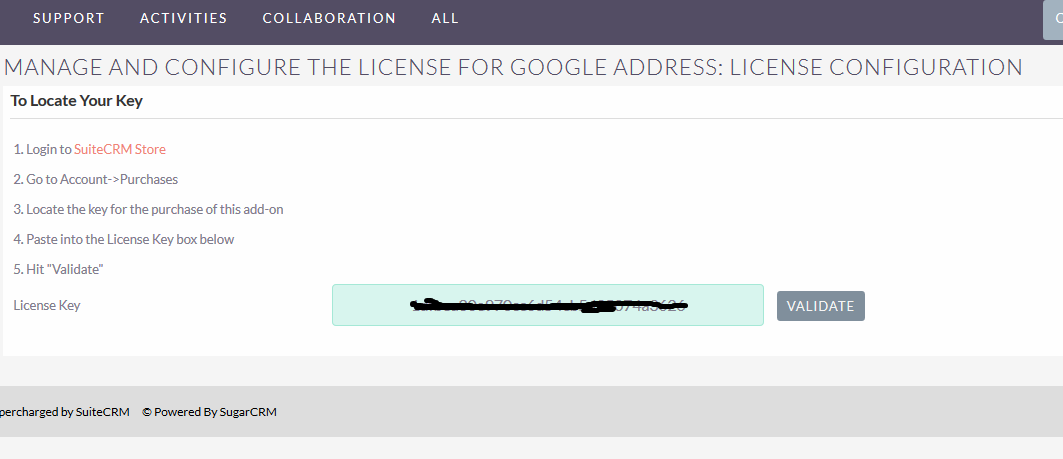 3. Follow these steps to get Google API key
Create or select a project.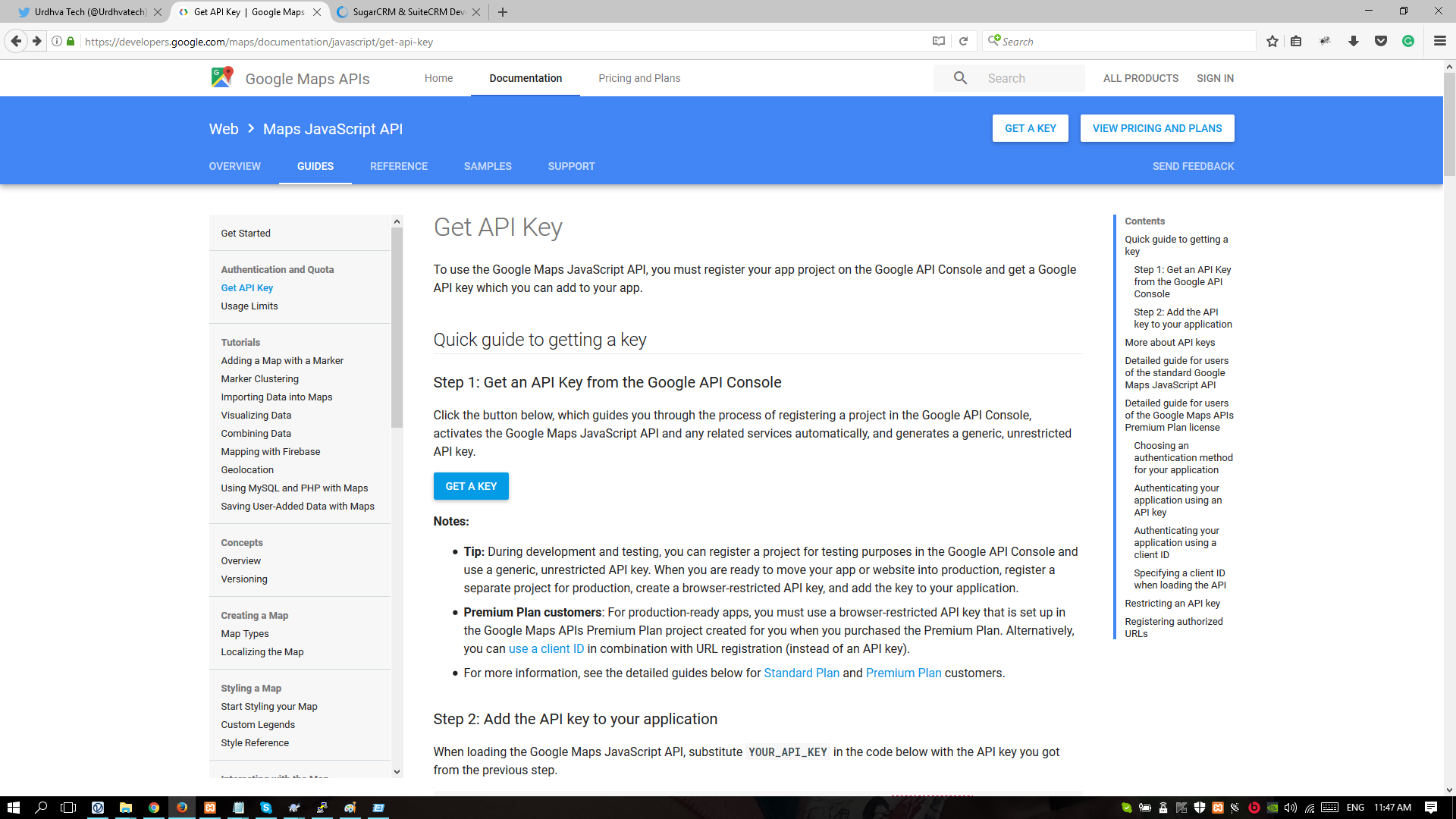 Click Continue to enable the API.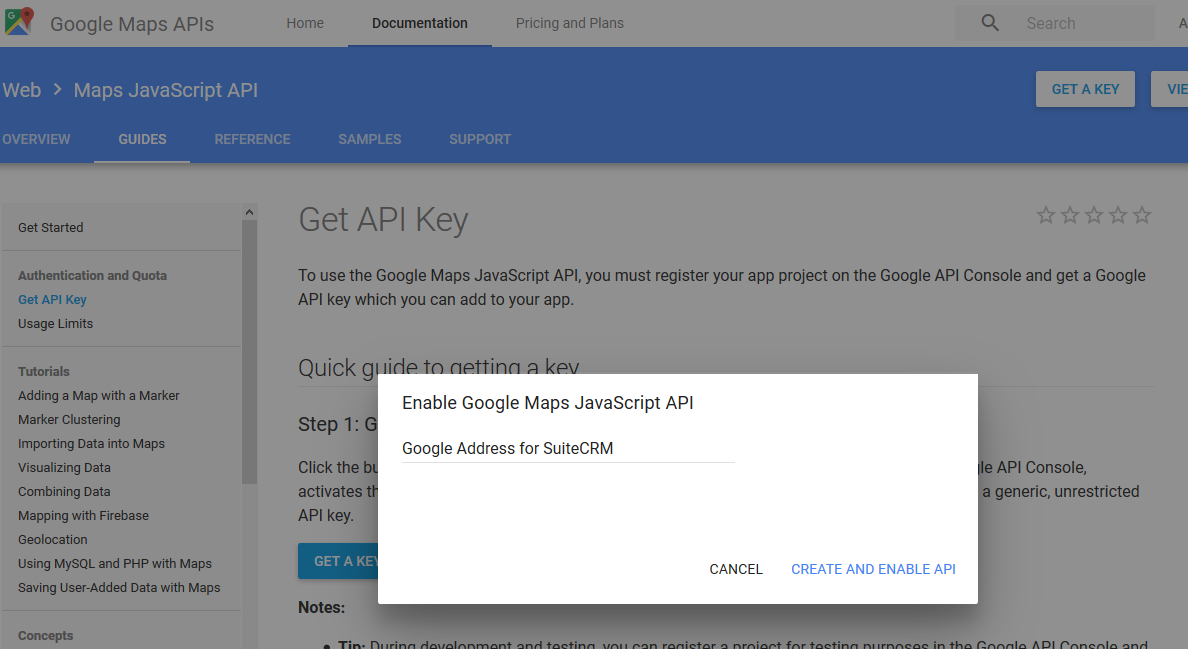 Enable google Library for your account.
As Google has changed the API policy, You have to enable the API Library for existing Key from here

From the dialog displaying the API key.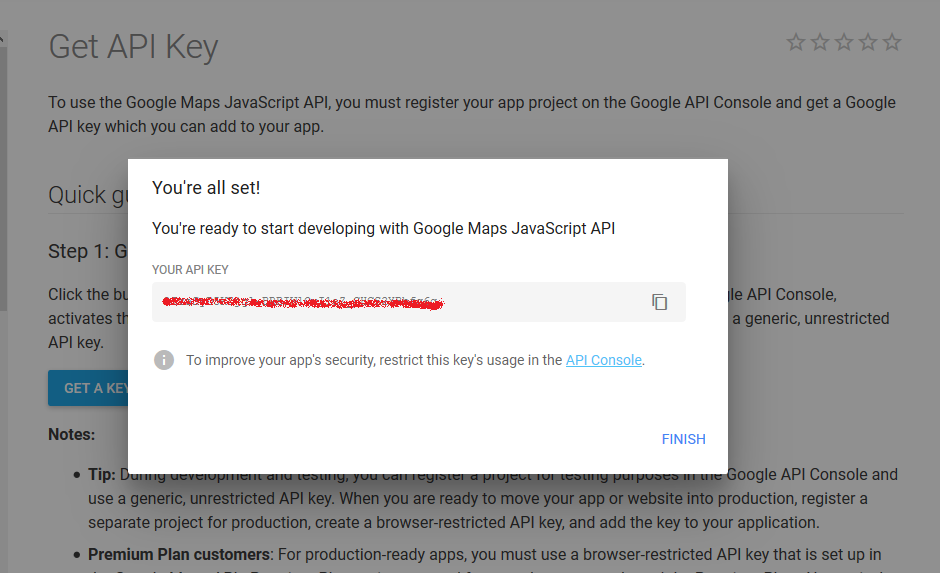 Copy and Paste Key to Set Google API key text box and Save!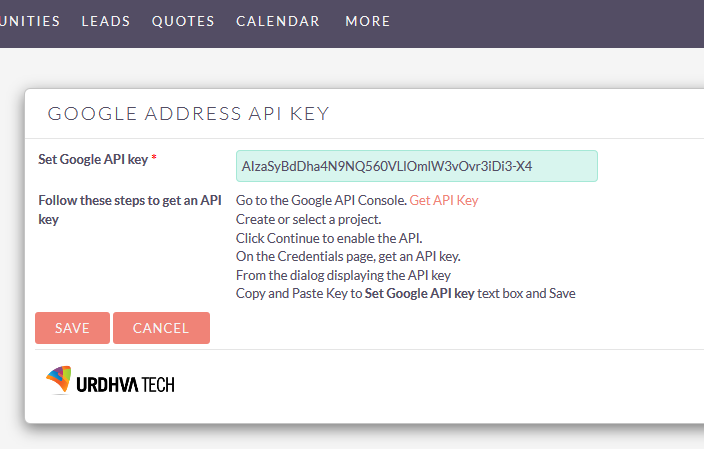 You are done!
Supported Versions
7.0.0 to 7.13.1