Get more accurate addresses and speed up data-entry time. Auto-suggests addresses as you start to type. Auto-fills street, city, state, country, and zip code reducing address entry time by 90%. Works world-wide. Simplified data entry for contacts, accounts, and leads.
Auto Suggest Address Lookup
Powered By Google Maps, this add-on will make entering addresses in SuiteCRM fast and easy. As you start to type in an address it will auto-suggest addresses. As soon as you select an address it will populate all of the relevant address fields.
Faster Entry, More Accurate Data
Mistakes happen. Especially when entering addresses. Using the Address Lookup feature you can limit those mistakes and get more standardized and consistent addresses.
See It in Action
AutoSuggest Address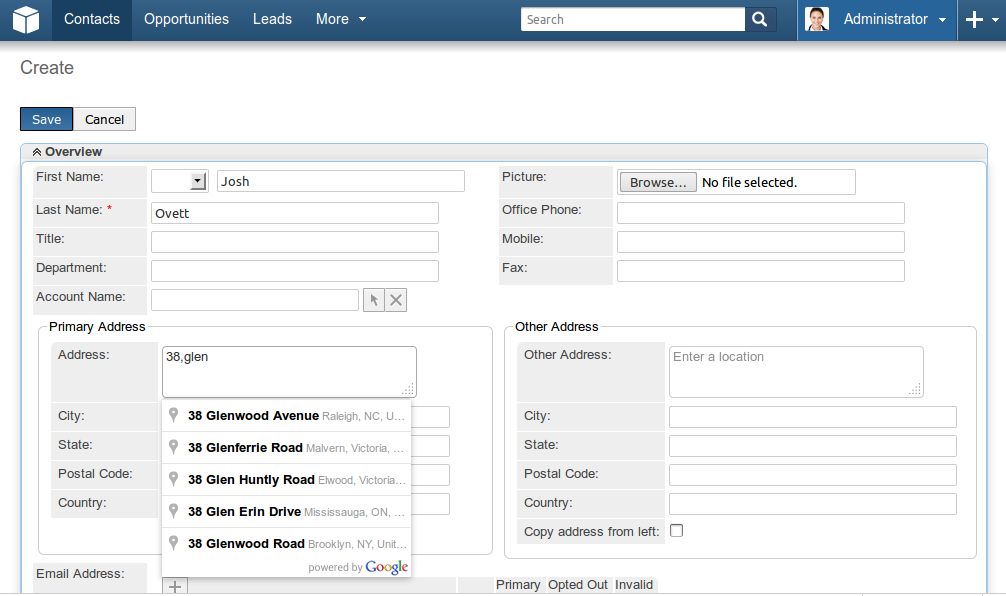 Features
Accurate addresses captured in real time.
Auto-suggest Address as the user types for optimum user friendliness.
On-the-fly place predictions.
Autofill street,city,state,country and zipcode thereby reducing time by 90%.
Works world wide.
Simplify Data Entry.
Autofill Address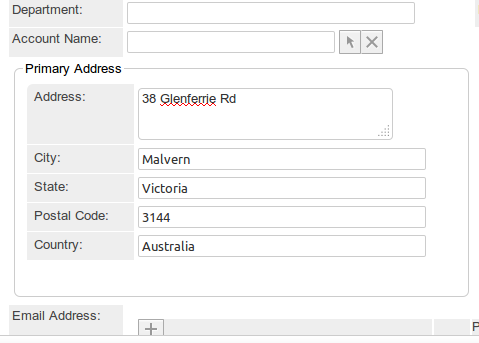 Supported Versions
7.0.0 to 8.2.2