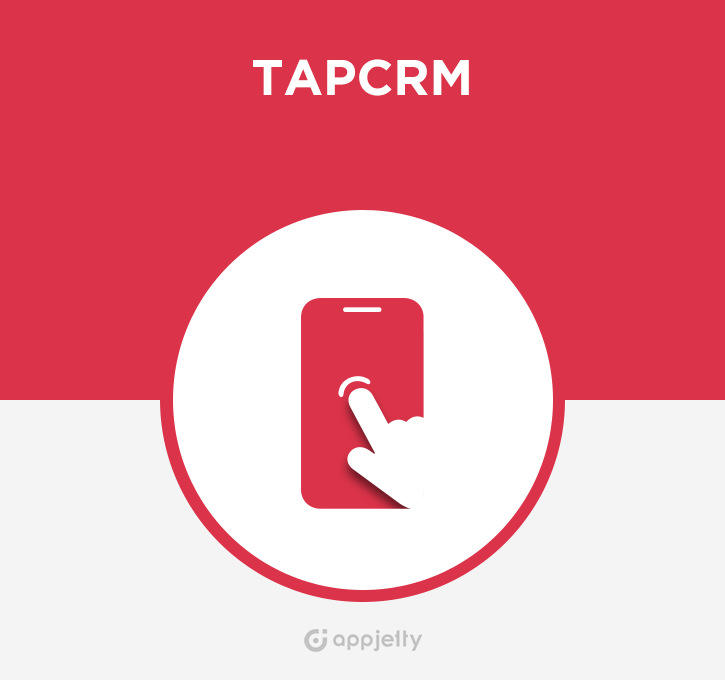 Best SuiteCRM Mobile App
Now access all your necessary SuiteCRM data as and when required right from your mobile phone. Get everything done on the go with TapCRM, our SuiteCRM Mobile app. Now equipped with an exclusive feature: Live Tracking!"
Native CRM Mobile App for SuiteCRM
With an easy to use interface and features like offline data sync, mobile notifications, effortless & mobile access of CRM functionalities, etc. our SuiteCRM mobile app can help you target effectively and close more deals. Take your CRM data everywhere in the most secured way with TapCRM.
Why Go for TapCRM?
Our mobile CRM app gives the user ease to perform most of the CRM functionalities including logging calls, creating tasks, adding appointments, leads, etc.
TapCRM is the best way to have a mobile CRM app for your Suite CRM system. You can set up our CRM mobile app in 2 quick and easy steps.
As TapCRM is a native app, we have kept the user experience as our priority for our iOS and Android apps. No need to compromise on your experience with other hybrid apps, if you use CRM mobile app.
You can also determine the modules you want your employees to access along with their layouts in mobile CRM app.
Once you connect your CRM with TapCRM, you will be able to import all your phone contacts into your CRM.
Manage your team on the field with TapCRM exclusive live tracking feature.
Leverage the ease of data accessibility and enjoy the benefits of mobile CRM app like 24x7 customer engagement, anytime anywhere data update, increased CRM adoption amongst employees, etc.
Feature Highlights
Calender & Map
TapCRM lets you schedule the appointments, offers the 'Nearby' feature to search customers, and locate them using the Map with Weather Forecast in CRM mobile app.
App Exclusive Features
Auto Sync records & work offline, bookmark a contact to the dashboard for quick access, add different kinds of attachments, scan QR codes or business cards and more in CRM mobile app.
Manage Activities
Get follow-up reminders, alerts for overdue activities, check-in & check-out for meetings, and make calls, SMS, or email the customers right from our CRM Mobile App.
Personalized Dashboard
User can customize dashboard view in CRM mobile app, add necessary dashlets & utilities according to role in organization. Easy & quick access to important data in CRM.
Activity Log
Now view all activities including history of meetings, calls, emails, etc. right from dashboard in CRM mobile app. Effectively track everything you do throughout the week & month.
Highly Customizable
Make a personalized mobile app by adding custom CRM modules depending on your business requirements and customize page layouts according to the individual operator's usage in CRM mobile app.
How it works?
Download
DownLoad TapCRM Android app from Play Store and iOS app from App Store
Installation
Install the TapCRM package at CRM side for SugarCRM / SuiteCRM instance
Integration
Now configure your CRM instance into TapCRM and login with the credentials for your CRM
Start Your Trial
Explore the features during the 30 days Free Trial, before regular plan starts.
Points To Note
Business Card Scanner is a Third-Party Application (ABBYY) integrated in TapCRM. You must register yourself in ABBYY to use this functionality.
Call Logging feature is only for Android Devices.
Supports Employees, Projects, Product Line Items (SuiteCRM/Sugar 7), Revenue Line Items Support (Sugar 7).
Supported Versions
7.5.0 to 7.11.8