---
CRM tool is a boon for businesses. But mobile technology changed that even more. It increased the usability of CRM technology and made it more useful. Those of us using SuiteCRM already know how SuiteCRM mobile apps are feature-packed. However, with mobile came real-time navigation and geo-location tagging technology. This can potentially change how efficient your sales team can be with the CRM mobile app.
By enabling a map view on CRM mobile app, you can see client records on the map. The sales manager can assign routes to the team members by grouping clients based on their location. This benefits the business because it takes the sales executive that much less time to reach each meeting, thus decreasing the possibility of being late.
Additionally, a CRM mobile app can have a feature that can track the real-time whereabouts of each of the sales team members. The sales manager can see where each of the team members are on the map and which meeting they are taking. They can also see their pending meetings for the day. They don't need to keep in constant touch with the sales manager via calls and messages.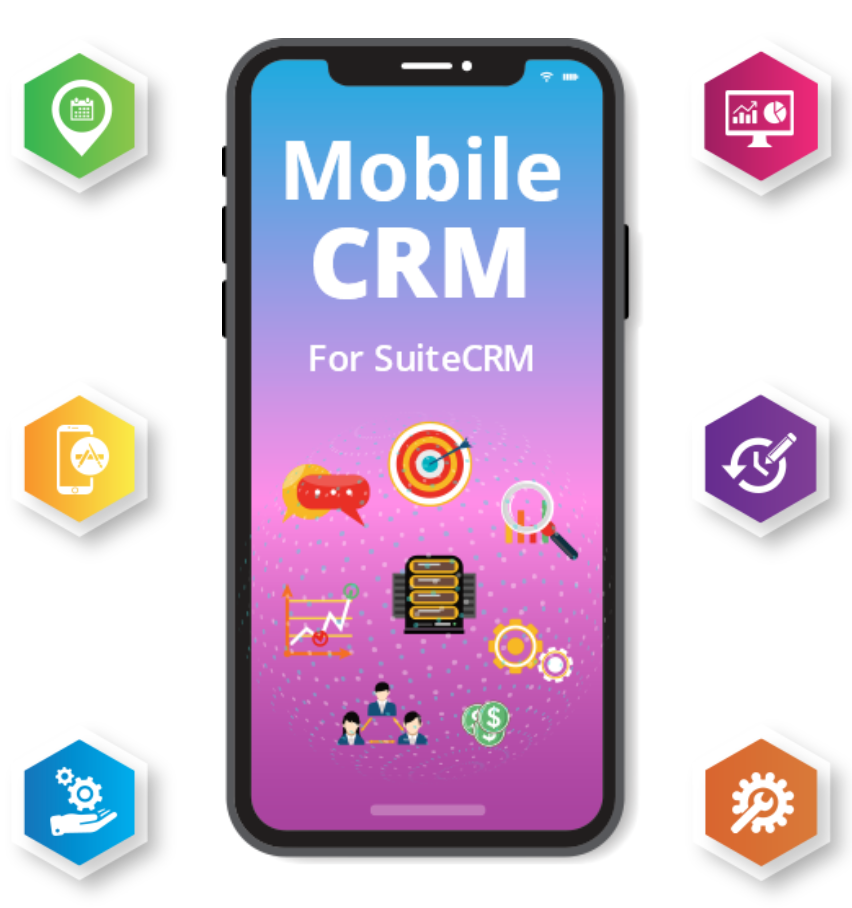 Such a tracking feature could potentially also notify the user if they have forgotten to check out of a meeting once it notices that they have moved away from the meeting venue.
The feature that could enhance the experience would be the facility to add notes - both written and voice - to meetings right from the mobile device so that the sales executive doesn't forget important information.
An extremely essential feature of SuiteCRM mobile app would be offline support so that when there is bad or no internet, the sales executive has all the necessary details they require on the field. All data should auto sync when the mobile gets access to the internet.
Such features are, of course, more useful for the sales team and can help in lead conversion. They can take actions based on where a potential customer is in the sales funnel.
A SuiteCRM mobile app that comes with such a detailed record-keeping and geolocation feature can be vital for the sales team of any business.
Since the tracking cuts down on calls and messages within the team, businesses don't have to allocate significant funds for phone bills. It also reduces the misuse of funds for fuel, thus saving money and increasing day-to-day productivity of the sales team.
When the sales team members know which potential customer to meet based on where they are in the sales funnel, it helps them communicate effectively and take it in the right direction.
It is a feature that you should definitely look out for when choosing a CRM mobile app because it can drastically improve your business operations. Once you use it, it can be difficult to go back to the hassle of calling and messaging within the team to get an overview of your team's daily work routine.
SuiteCRM also happens to be one of the CRM used by major industries that look for an open-source solution. Industries of various sizes and complexities from cable manufacturers to chemical plants and the textile industry can take advantage of SuiteCRM on their mobile device, at the ground level. After all, a tool that is supposed to simplify work, has to be accessible by everyone from managers to fieldworkers, with ease.
You can find apps with these features by searching for "SuiteCRM mobile app" in the Suite store.