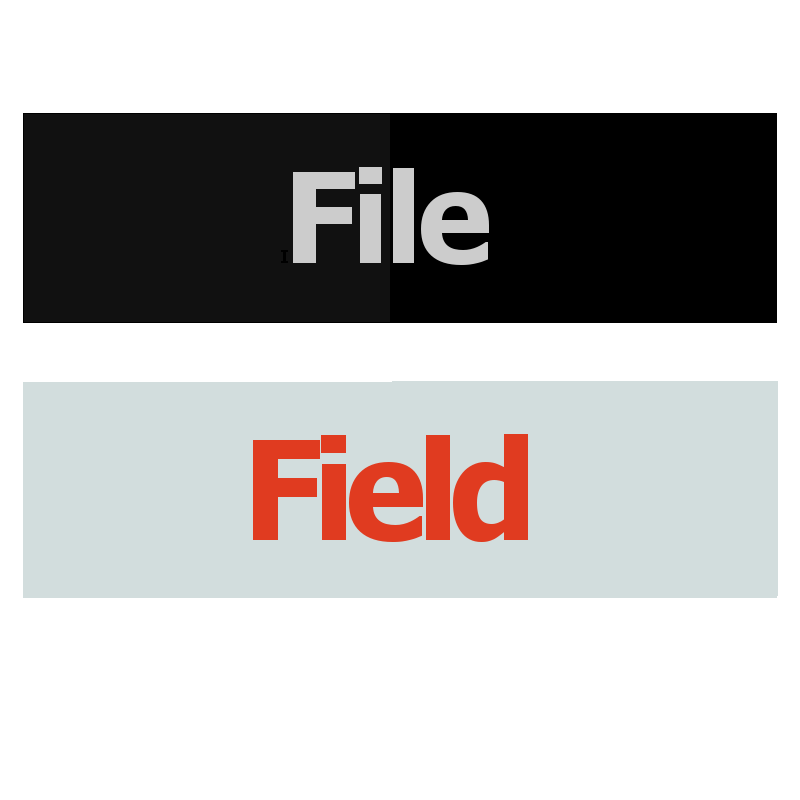 The File Field type allows you to add unlimited file upload fields to any module. Need to required certain files such as a quote? Add files to any module with the File field available in Studio
Want to add file upload fields to a module and not use Notes or Documents? Need to add more than 1 file field? With File Field you can add as many file upload fields to a record as you need on any module simply by using Studio.
Set Required Files
In Studio you can decide which file fields are required and which are optional. Great for when your processes require certain files to always be uploaded.
Reduce Clicks
Instead of using Notes or Documents that require many additional clicks to upload and access files, use a more native file field type right on your CRM records.
Follows Security Access
Since the file uploads are right on the module records your record permissions will apply to the file fields correctly. No more insecure usage of the Notes and Documents modules.
Image Preview
If an uploaded file is an image it will show a preview on the edit, detail, list, and dashlet views.
File fields are supported when converting a lead
If File fields have the same name in Contacts or Accounts, the file will be copied during conversion
Create Contact forms with File fields
File fields can be added to your Web forms. The files will be saved with the created Lead
File fields can be created with Studio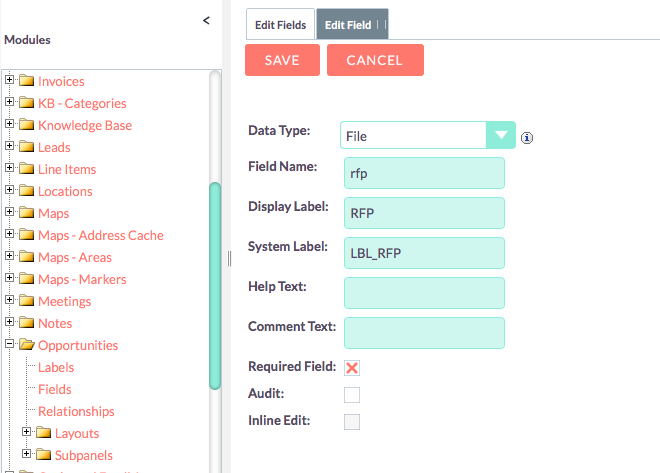 Works Great with QuickCRM
File Field is fully supported in QuickCRM, the mobile app solution for SuiteCRM.
Supported Versions
7.0.0 to 7.13.1