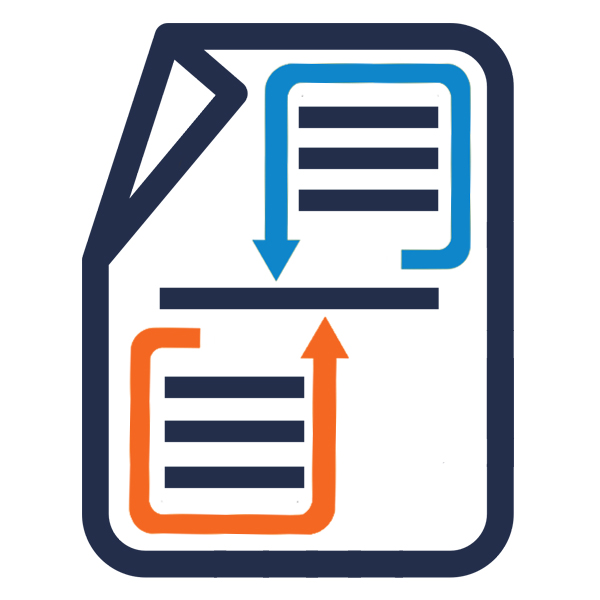 DocParser creates PDF or MS Word documents based on any record and it's related data. DocParser can be used to merge information from any module into a presentation-quality document and create an MS Word and PDF documents. The parsed document can be downloaded from both the List view and Detail view.
For any business organization, generating documents is an essential requirement. Generated documents can be in the form of contracts, proposals, notices or any information.
Through DocParser, a user can create WordDoc or PDF which can show relational information from a built-in or custom module. It gives an option to create multiple templates for branding and easy to generate document as and when needed through parsing those templates. It allows a user to create an informative(Attractive) template to parse information, which can be used for multiple time.
Easily generate WordDoc or PDF from any module.
DocParser allows to either download document or relates it within SuiteCRM's Documents module.
Send the parsed document as an attachment via Workflow.
Create custom filters for the related record.
Generated WordDoc/PDF can also include the records from a relational module. For example, we have a template for Contact module with information about related Meetings, Tasks or Cases. Now, when you want to have all the information in single Word/PDF, you just need to download a document from DetailView of that particular Contact's profile.
The document can be generated from DetailView and ListView.
Users will have a button on DetailView from where he will have the option to choose Word Doc, PDF or relate it with SuiteCRM's Documents module.
From list View button. Each record will be parsed individually and it generates Zip file to download. Similarly, If you want to relate document in one shot. It can be achieved from List view itself.
Here are some sample of doc parser template and with a generated document.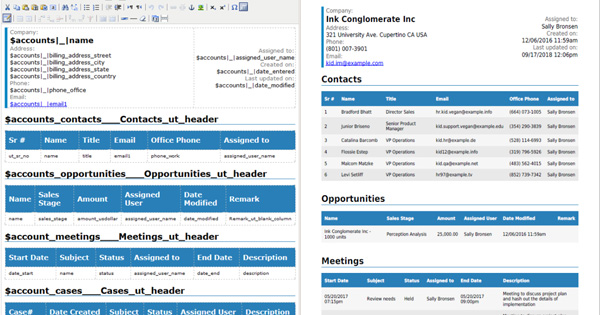 Features
Parse and download a document from built-in and a custom module.
Create multiple templates for different use.
Create an engaging template with the help of provided sample templates.
Generate bulk letter from a single click.
Option to set Sorting, Numbering, record limit and an additional blank column for further process.
Generate a document and relate with default Documents module.
Have an option to download the document in MS Word or PDF format.
Send the parsed document as an attachment via Workflow.
Create custom filters for the related record
How DocParser works see in Action
User Guide
See how straight-forward and easy to use this add-on is with our detailed user guide.
Have Questions?
We are here to help. Just let us know how we can help.
About Urdhva Tech
Urdhva Tech is a leading provider of SuiteCRM Consulting, Implementation, Training and Customization services located in Ahmedabad, Gujarat India. At Urdhva Tech, we continuously endeavor to deliver world-class SuiteCRM Development services that help develop a competitive advantage for your business. We have amongst us, some of the best SuiteCRM Developers having sole experience of 10+ Years on SugarCRM, who can help you in streamlining business processes and reducing operational overheads. Our services are not only cost-effective but also best in terms of quality.
Supported Versions
7.7.0 to 7.14.0