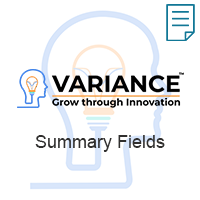 At a glance, view high level summaries of all related data for a given record. For example, see how many contacts an account has or the total value of all quotes combined for a contact.
#1715 - Cannot create Summary Fields on accounts
Closed
Bug?
created by BVDC

Verified Purchase

a year ago
I created a Summary Fields on AOS_Contracts (Contrats in french): OK
I try to create one on Accounts (Comptes in french) which has 14 Subpanels: I get the message "Selected primary module doesn't contain any Subpanel!! Please select other primary module!!" and I cannot continue.
Supported Versions
7.10.0 to 7.11.18